TRADING INSIGHTS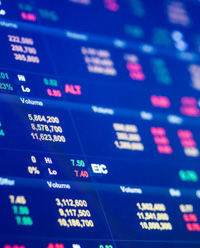 4 hours ago
Shane Smoleny, of Wolf Trader Futures gives an update on the S&P while also touching on other markets such as copper, gold, Bitcoin, and the US dollar.
TRADING INSIGHTS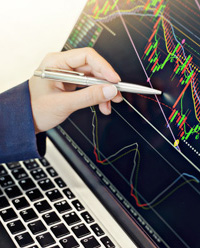 10 hours ago
In the latest edition of Market Review, Larry Gaines of Power Cycle Trading discusses using an earnings option strategy that offers an amazing 21-to-1 reward-to-risk that you must see to believe.
Virtual Learning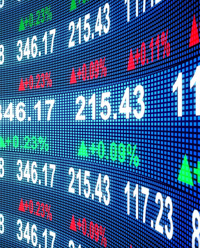 04/21/2021 12:00 am EST
Trilogy Metals (TSX & NYSE: TMQ), through a joint venture with South 32, is focusing on high-grade, copper-dominant polymetallic projects in the Ambler Mining District of northwestern Alaska. In this webinar, CEO Tony Giardini will brief investors on the progress the company is making towards advancing the development of the Ambler Mining District. He will also provide greater insight into the exploration program starting this year at the Upper Kobuk Mineral Projects (UKMP) in the district, comprising the Arctic copper-zinc-lead-gold-silver project and the Bornite copper-cobalt project. Trilogy Metals is dedicated to advancing exploration at the UKMP and is uniquely positioned to offer investors exposure to rising copper, zinc, gold, silver, and cobalt demand, with additional upside from exploration success and resource expansion.
Virtual Learning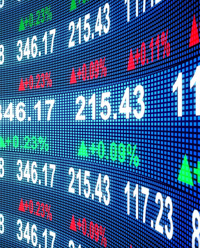 04/21/2021 12:00 am EST
Clean Air Metals (TSXV: AIR) (FRA: CKU) (OTCQB: CLRMF) is a Canadian based platinum and palladium exploration company focused on advancing its flagship Thunder Bay North project located in the Thunder Bay region of Ontario. Executive chairman Jim Gallagher and CEO Abraham Drost lead an experienced team of geologists and engineers who are using the Norilsk magma conduit stratigraphic and mineral deposit model to guide ongoing exploration and development studies. The company recently announced a Mineral Resource update in January and has an aggressive exploration program for 2021 which includes 40,000m of drilling on the project. Tune in to learn more about the Thunder Bay North project.
---
A 40-Year Passion and History
MoneyShow has a long history of creating successful investors and traders through timely investing and trading education, delivered by powerful experts who are best-selling authors, market analysts, portfolio managers, award-winning financial journalists, and newsletter editors. With MoneyShow's interactive environment, our audience of over one million passionate investors and traders are offered a unique format of live, interactive exchange, which generates unparalleled experience for both the expert and the investor and trader.
With constant network expansion, we continue to create broader distribution of our expert commentary through virtual events, face-to-face forums, social media, and in-depth courses that educate and guide qualified investors and traders to outperform the market. Each session energizes, empowers, and educates everyone who participates. The opportunity for learning and profit within this highly charged atmosphere draws hundreds of thousands of enthusiasts, year after year.
View Courses