Just Released:

2022 Top Picks Report
See the Pros' best Investment Ideas for the New Year
MoneyShow's 2022 Top Picks report features a shopping list of 100+ investment ideas and stock picks from a group of leading market experts and financial journalists who are among the nation's most respected financial minds and have a track record of long-term investment success. Find out which stocks made the list in the FREE special report.
Virtual Learning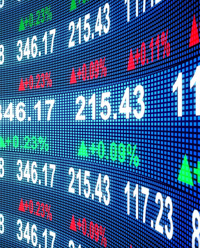 01/14/2022 12:00 am EST
Jeff Hirsch will reveal his 2022 Annual Forecast and how his January Indicator Trifecta will solidify his outlook. Find out the major obstacles the market faces from the Fed, Inflation, and the Midterm Elections. Midterm election years are notoriously the worst year of the 4-Year Cycle, and the second year of New Democratic Presidents is even worse. Valuations are high and the market looks toppy, so we are likely to experience more volatility in 2022, but midterm market weakness often sets up solid buying opportunities for the Sweet Spot of the 4-year Cycle. Tune in for Mr. Hirschs current outlook and latest stock and ETF picks.
Virtual Learning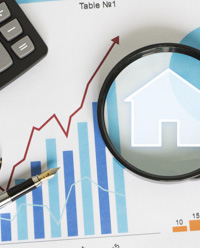 01/14/2022 12:00 am EST
Rising interest rates and the expiration of the pause on student loans could cool off the housing. Work from home and etail have negatively impacted malls and commercial real estate. Are you taking on too much risk in your high-yield stocks and bonds? Is now the time to find better solutions on the fixed income side of your portfolio?
---
A 40-Year Passion and History
MoneyShow has a long history of creating successful investors and traders through timely investing and trading education, delivered by powerful experts who are best-selling authors, market analysts, portfolio managers, award-winning financial journalists, and newsletter editors. With MoneyShow's interactive environment, our audience of over one million passionate investors and traders are offered a unique format of live, interactive exchange, which generates unparalleled experience for both the expert and the investor and trader.
With constant network expansion, we continue to create broader distribution of our expert commentary through virtual events, face-to-face forums, social media, and in-depth courses that educate and guide qualified investors and traders to outperform the market. Each session energizes, empowers, and educates everyone who participates. The opportunity for learning and profit within this highly charged atmosphere draws hundreds of thousands of enthusiasts, year after year.
View Courses