TRADING INSIGHTS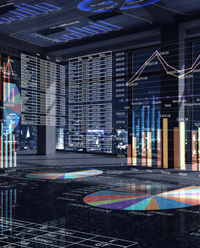 10/26/2021 12:30 pm EST
US benchmarks notched another impressive session with the Dow and S&P reaching new highs, writes Bill Baruch President of BlueLineFutures.com.
TRADING INSIGHTS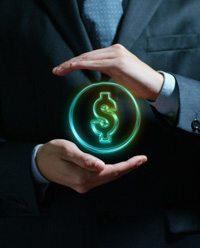 10/26/2021 12:30 pm EST
Many traders and investors seek an advantage by following seasonal market trends. Following these trends may appear to be the easy path to riches, but it's not. Trends are not a guarantee of anything, states Bob Lang of Explosive Options.
Virtual Learning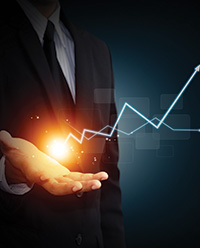 10/22/2021 12:00 am EST
The futures markets were created to enable commodity end-users and producers to shift their price risk to speculators. However, investors in traditional assets such as stocks and bonds can efficiently shift portfolio risk to speculators via hedging strategies.The futures markets also provide an efficient opportunity for diversifying a portfolio via asset classes such as gold and silver without the hassle of handling the physical metal or incurring storage and shipping costs. Further, those looking for an aggressive form of diversification might consider a managed futures program.Come learn about the various hedging and diversifying tools offered by futures and options.
Virtual Learning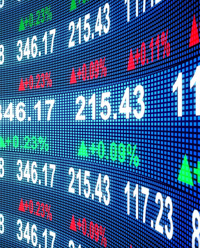 10/22/2021 12:00 am EST
The last three months of the year are a seasonally strong time of year. October and early November will be benefitting from wave after wave of positive third quarter sales and earnings announcements. Typically, the stock market, especially small capitalization stocks, rally into Thanksgiving, which is a "happy time of year" when we gather with friends and family. Essentially, when consumers are happy, it rubs off and helps boost investor sentiment. This holiday sentiment continues in December, which is also seasonally a good month. Due to these factors, Louis Navellier is expecting an "early January effect" and a strong year-end rally. During this webinar, he will also reveal his best dividend growth stocks as well as powerful growth stocks that he expects will perform well the upcoming months.
---
A 40-Year Passion and History
MoneyShow has a long history of creating successful investors and traders through timely investing and trading education, delivered by powerful experts who are best-selling authors, market analysts, portfolio managers, award-winning financial journalists, and newsletter editors. With MoneyShow's interactive environment, our audience of over one million passionate investors and traders are offered a unique format of live, interactive exchange, which generates unparalleled experience for both the expert and the investor and trader.
With constant network expansion, we continue to create broader distribution of our expert commentary through virtual events, face-to-face forums, social media, and in-depth courses that educate and guide qualified investors and traders to outperform the market. Each session energizes, empowers, and educates everyone who participates. The opportunity for learning and profit within this highly charged atmosphere draws hundreds of thousands of enthusiasts, year after year.
View Courses