About National Investor Publishing
You'll quickly learn why The National Investor's motto is "You can get information anywhere, but here you get knowledge." For over 40 years, editor and publisher Chris Temple has imparted that knowledge: an unparalleled, understandable and useful take on the "Big Picture" of the markets—stocks, metals, interest rates, commodities, and more—and a talent for guiding his members to huge winners among stocks in numerous industries.
National Investor Publishing's Articles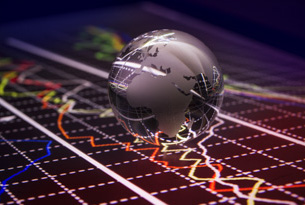 Sponsored Content - The recent troubles of the huge property developer turned quasi-hedge fund Evergrande have raised questions anew over whether China is in for a major BUST, says Chris Temple, editor and publisher, National Investor Publishing.
---
Downloads
Things in the markets have indeed been getting Curioser and Curioser in recent months! The more inflation rises, the more that interest rates want to stay DOWN!


And as a result, that has only emboldened the bulls on Wall Street, who seem only too happy to embrace the promise of Treasury Secretary Janet Yellen, who famously insisted a short while ago that market crashes of ANY kind are now a thing of the past.


I sort this all out and MORE in this Special Issue released Labor Day weekend.