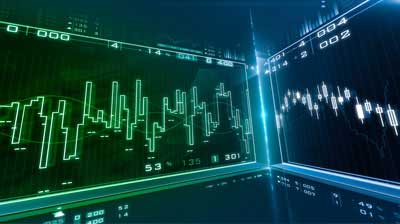 Relative performance and volume analysis confirms these four industry groups are outperforming the market, writes Tom Aspray, identifying stocks from each that may soon set up as good buys.
The importance of watching for sector rotation was reinforced in 2011 when many of the key sectors saw double-digit gains and losses from one quarter to another. This is reflected on the on the performance table below.
Those who started the year long the energy sector did well, as it was up 16.8% in the first quarter. However, those who held on until the end of the third quarter (and ignored the early-May sell signal) were down 11%. Those who bought and held the Select Sector SPDR - Materials (XLB) ended up losing 12.8% for the year despite a fourth-quarter gain of over 17%.
The only steady performer was the Select Sector SPDR - Utilities (XLU), which had an impressive gain of 14.8%. This performance data needs to be compared to a benchmark like the S&P 500, of course, which was unchanged for the year.

Click to Enlarge
Since the market is currently in a corrective mode, sector or industry group selection is likely to be a very important factor in putting together a buy list for when the current market decline is over.
Even though the Spyder Trust (SPY) is down 6% from its April highs, it is still up 12.2% for the year. This is well below the 21.5% gain in the Select Sector SPDR - Financial (XLF), however, and the 18.5% gain in the Select Sector SPDR - Technology (XLK).
Of course, once the strong sectors have been selected, finding the best industry groups within that sector(s) can give you an added edge. I find that the relative performance, or RS analysis, is the best starting point in this analytical process.
RS analysis compares the performance of a sector, industry group, or stock to a benchmark like the S&P 500. The on-balance volume (OBV) also plays an important role in identifying those industry groups and stocks that are being accumulated.
One industry group that has been a star performer since last October has been the residential construction, or homebuilding group. The SPDR S&P Homebuilders ETF (XHB) is up 24.8% so far in 2012, and some of the individual stocks in the group, like PulteGroup Inc. (PHM), are up over 40%. (For the latest appraisal of the homebuilders, see "New Warning Signs Hit Homebuilders.")
In this article, I will focus on four industry groups that are currently outperforming the S&P 500. For each group, I have also selected a particular stock that is outperforming the market.
NEXT: Market-Beating Industry Groups and Stocks Revealed