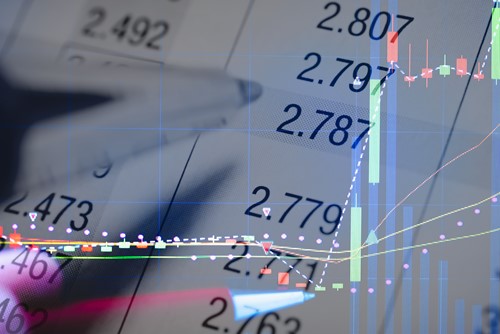 A look at four sectors that led the market in the spring shows us not only which industry groups have long-term staying power, but also which technical signals were caught and which points of analysis can be refined for the future, writes MoneyShow's Tom Aspray.
On May 17, with the Spyder Trust (SPY) sitting at $130.86, I wrote a Trading Lesson titled "4 Industry Groups Beating the S&P 500."
The goal of the original article was to provide further examples of how I use relative performance and volume analysis to identify leading industry groups. The same analysis is then used to generate a buy list of stocks in these groups
In terms of the market, in May my view was that "I would expect to eventually see a wave of panic selling before the market can bottom out. This should take each of these stocks back to more important support levels and create good buying opportunities."
Now that the market has risen sharply from the early June lows, I wanted to review this analysis and provide my readers with an update to judge how the methods work. It will also reveal how the analysis has changed over time.

Click to Enlarge
The first sector I looked at was the Select Sector SPDR Health Care (XLV), as it was holding up much better as the market corrected. On each chart, I have noted the date of the original article by a vertical dashed line (line 1).
The price of XLV had just dropped back to the May 2011 highs, and then over the next three weeks XLV dropped from $36.04 to a low of $35.38, a decline of 1.7%. The correction held well above the 38.2% support from the August 2011 lows of $34.82.
How does XLV look now? It is now approaching the trend line resistance (line a) that connects the late 2009 and early 2011 highs. It has soared 13.2% from the June lows.
The weekly RS analysis had moved above its downtrend (line c) in early May and completed its correction. The RS line did make new highs in July before dropping back below its WMA. It is now testing its uptrend (line d), and I believe that it now warrants closer monitoring.
The weekly on-balance volume (OBV) was trading in a tight range in May, then resumed its uptrend in June. The OBV has confirmed the new highs and is well above its uptrend (line e) and WMA. Though XLV is reaching its resistance, the weekly analysis is definitely positive.
NEXT: A Look at Biotech