TRADING INSIGHTS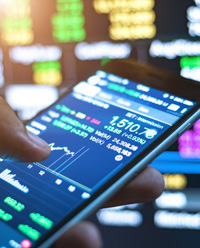 1 hour ago
My morning routine is that, usually, I'm in front of the computer at 8:00 am Central Time, 30 minutes before the US markets open. I run the scanner on PowerX Optimizer, and it finds possible trades based on my criteria, explains Markus Heitkoetter of Rockwell Trading.
TRADING INSIGHTS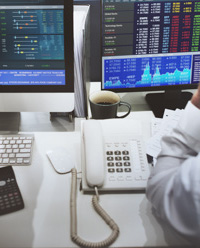 1 hour ago
There are, I think, two basic ways that most trades go sideways. The first is something that all of us do, pretty much daily—deviation from our setup, explains Boris Schlossberg of BK Asset Management.
Virtual Learning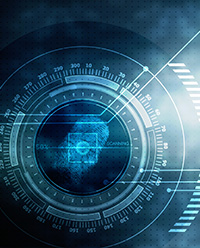 04/23/2021 12:00 am EST
Canada Silver Cobalt Works (CCW) is a green extractive technology leader and a highly successful silver explorer. CCW has discovered an extraordinarily high-grade silver deposit in Canada's Silver-Cobalt Heartland and is actively exploring to determine the full size of this rich deposit and working to put an adjacent past-producing silver-cobalt mine into production. In addition, the company has a proprietary, environmentally friendly, Re-2Ox hydrometallurgical process for extracting metals and undesirable elements such as arsenic from mining ores, old tailings piles, and recycled batteries without any discharge or smelting involved.
Virtual Learning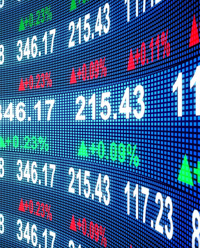 04/23/2021 12:00 am EST
Trilogy Metals (TSX & NYSE: TMQ), through a joint venture with South 32, is focusing on high-grade, copper-dominant polymetallic projects in the Ambler Mining District of northwestern Alaska. In this webinar, CEO Tony Giardini will brief investors on the progress the company is making towards advancing the development of the Ambler Mining District. He will also provide greater insight into the exploration program starting this year at the Upper Kobuk Mineral Projects (UKMP) in the district, comprising the Arctic copper-zinc-lead-gold-silver project and the Bornite copper-cobalt project. Trilogy Metals is dedicated to advancing exploration at the UKMP and is uniquely positioned to offer investors exposure to rising copper, zinc, gold, silver, and cobalt demand, with additional upside from exploration success and resource expansion.
---
A 40-Year Passion and History
MoneyShow has a long history of creating successful investors and traders through timely investing and trading education, delivered by powerful experts who are best-selling authors, market analysts, portfolio managers, award-winning financial journalists, and newsletter editors. With MoneyShow's interactive environment, our audience of over one million passionate investors and traders are offered a unique format of live, interactive exchange, which generates unparalleled experience for both the expert and the investor and trader.
With constant network expansion, we continue to create broader distribution of our expert commentary through virtual events, face-to-face forums, social media, and in-depth courses that educate and guide qualified investors and traders to outperform the market. Each session energizes, empowers, and educates everyone who participates. The opportunity for learning and profit within this highly charged atmosphere draws hundreds of thousands of enthusiasts, year after year.
View Courses