TRADING INSIGHTS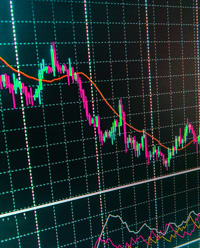 8 hours ago
Neither bulls nor bears on Friday showed much interest in pushing their agenda. The S&P 500 (SPX) finished the session essentially flat at 4,026, states Jon Markman, editor of Strategic Advantage.
TRADING INSIGHTS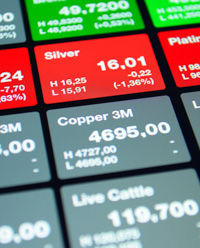 8 hours ago
Life in the oil market is full of contradictions. Oil prices are plunging on slowing demand fears because of China lockdowns yet global supplies based on the inventories are still extremely tight, states Phil Flynn of PRICE Futures Group.
Virtual Learning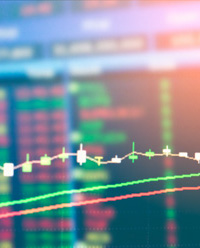 11/21/2022 12:00 am EST
Our buy-and-hold portfolios in non-sheltered accounts are generating 8-10% per year. Can we increase these yields by selling stock options while, at the same time, dramatically decreasing the probability of our shares being sold to avoid potential tax implications? The answer is a resounding yes. Portfolio Overwriting is a strategy that can benefit millions of investors seeking to enhance portfolio returns using a low-risk covered call writing-like strategy.
Virtual Learning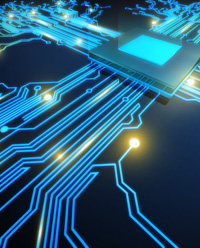 11/17/2022 12:00 am EST
The US economy is moving in a positive direction and oil prices are trending upward. In addition, OPEC's oil production cuts, along with tensions in the worldwide hotspots, could be creating a future boom in the oil markets. Many recent articles point to oil prices, not only stabilizing, but also potentially skyrocketing in the next few years. At Hornet, we can make money, even when oil is at $30 barrel. Imagine what $95+ oil-plus an aggressive tax write-off for investing in domestic oil and gas can do for your returns! Find out how you can participate in the next oil boom in one of the more hydrocarbon-rich areas in the US.
---
A 40-Year Passion and History
MoneyShow has a long history of creating successful investors and traders through timely investing and trading education, delivered by powerful experts who are best-selling authors, market analysts, portfolio managers, award-winning financial journalists, and newsletter editors. With MoneyShow's interactive environment, our audience of over one million passionate investors and traders are offered a unique format of live, interactive exchange, which generates unparalleled experience for both the expert and the investor and trader.
With constant network expansion, we continue to create broader distribution of our expert commentary through virtual events, face-to-face forums, social media, and in-depth courses that educate and guide qualified investors and traders to outperform the market. Each session energizes, empowers, and educates everyone who participates. The opportunity for learning and profit within this highly charged atmosphere draws hundreds of thousands of enthusiasts, year after year.
View Courses