Will the Dow Averages Test Weekly Support?
02/09/2010 9:49 am EST
Focus: STRATEGIES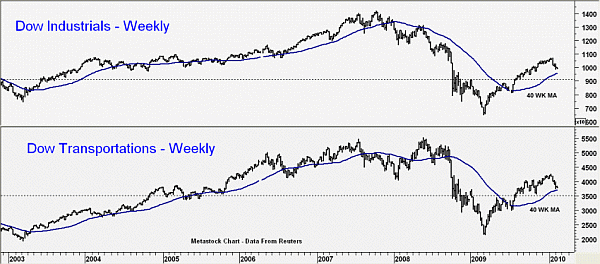 Click to Enlarge
Stocks traded in a choppy fashion Monday before closing a bit lower, though the market internals were weaker and this is not a positive sign. Now that the Dow Industrials are below 10,000, there is next support at 9700 with the 40-week MA (equivalent to 200-day MA) at 9570 and rising. The transports are much closer to their 40-week MA at 3720 and there is good chart support in the 3520 area, which corresponds to the November 2009 lows. A higher weekly close would be the first sign of a turnaround.