Is the Correction Over?
02/17/2010 10:06 am EST
Focus: STRATEGIES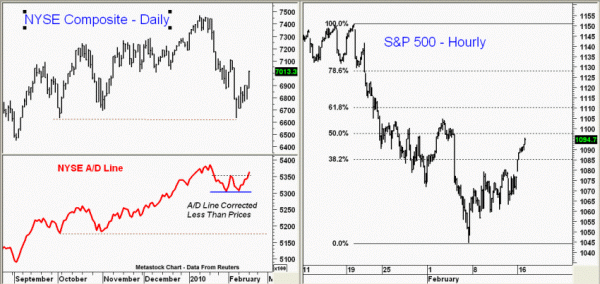 Click to Enlarge
The NASDAQ short-term A/D analysis turned positive last Friday (click here for chart), and Tuesday's gains confirmed this view. The NYSE A/D numbers have also now improved as the A/D line has moved above its previous peak. It is positive that while the NYSE Composite tested it's October lows, the A/D has been much stronger. The hourly 50% retracement level on the S&P 500 chart is just below Tuesday's close with the 61.8% resistance at 1110. A move above 1127 (78.6%) would confirm that the uptrend has resumed.