Can Last Week's Lows Hold?
06/28/2010 10:02 am EST
Focus: STRATEGIES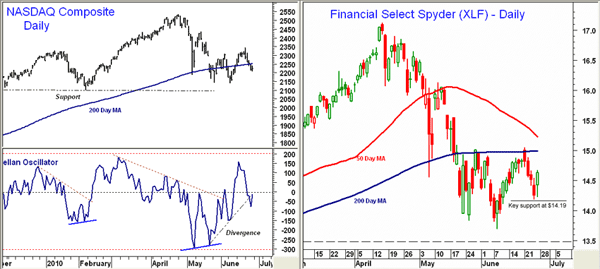 Click to Enlarge
The close on Friday was mixed as some averages were lower while the A/D ratios on both the NYSE and Nasdaq were better than two-to-one positive, reflecting internal strength. The Nasdaq's McClellan Oscillator, which did form a strong positive divergence at the June lows, has turned higher and is just below zero. This makes Monday's A/D numbers important. Some of the key industry groups like the financials closed with nice gains on Friday, but last week's lows need to hold.
Tom Aspray, professional trader and analyst, serves as video content editor for MoneyShow.com. The views expressed here are his own.