Will the Metals Correct Further?
07/15/2010 12:01 am EST
Focus: COMMODITIES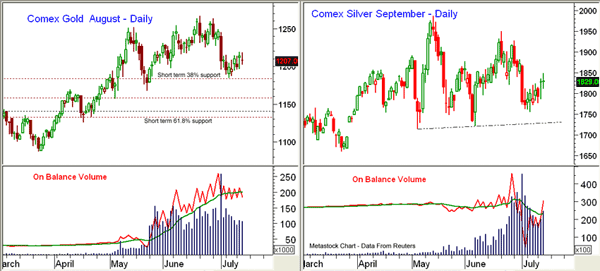 Click to Enlarge
Just over two weeks ago, on June 30, we alerted traders to our view that the rally in gold was stalling. Gold dropped $45 the next day and eventually tested the short-term 38% support at 1185. It does not appear that the correction is over yet and a close below 1194 (August) should signal a drop to the 1130-1160 support zone. If we can hold this support for a week or two, it could set the stage for a resumption of the uptrend. Silver also looks vulnerable with key support in the 1730 area.
Tom Aspray, professional trader and analyst, serves as video content editor for MoneyShow.com. The views expressed here are his own.