US Dollar Index Making Another Breakout Attempt
07/16/2014 9:00 am EST
Focus: CURRENCIES
The UD dollar appears to be making a second rally attempt and Cody Tafel of Minyanville.com thinks it just may be enough to get his customers through resistance.
The US Dollar Index has rallied through the 200-day moving average near 80.25 as weakness in the euro has pushed the US dollar higher through this resistance level. I mentioned covering shorts in the DX last month and adding long exposure on pullbacks. After Janet Yellen's Fed speech Tuesday, it would be impressive to see the DX close above the 200-day. This could open the door to a move back into the higher 80s for the US Dollar Index. With equities still pushing close to highs, this could be a nice hedge.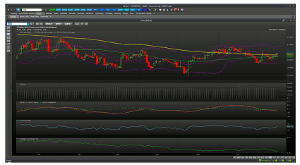 Click to Enlarge
The Japanese yen has also finally pushed through the 200-day moving average resistance level and is just shy of year-to-date highs. Long positions in the yen should benefit in a risk-off environment, and this could be another early warning signal for the markets. A significant rally in the yen would be painful to carry trades, and I really like the risk-reward of yen long positions at current levels.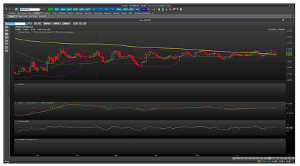 Click to Enlarge
Conversely, the safe-haven Swiss franc is following the euro lower, and yesterday it was breaking the 200-day moving average on the downside. I noted in my last update that a break of 1.1250 would open the door to more downside, and with yesterday's weakness, that break is starting to gain momentum on the downside. Currencies and interest rates have been some of the hardest markets to trade in the past several years with all the central bank interventions, and hopefully these built-up imbalances will result in some nice trends to follow in the back half of 2014!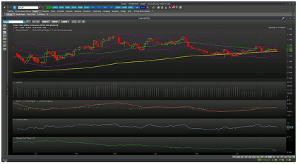 Click to Enlarge
By Cody Tafel, Contributor, Minyanville.com