Trading the US Downgrade via USD/CAD
08/08/2011 12:08 pm EST
Focus: FOREX
Financial markets the world over are reacting the US debt downgrade, and one way to play it is via the US dollar/Canadian dollar (USD/CAD) currency pair, which promises to be quite active this week.
The recent downgrade of United States debt by Standard & Poor's is sure to have ripple effects in the market today. The Canadian dollar, or loonie, via the USD/CAD currency pair—which is trading at a critical level—is a good candidate to trade and measure just how consequential its effects will be.
Last week saw a rally off the weekly .9440 low and trend line support. This is potentially a significant development, as double bottoms are usually a strong reversal signal.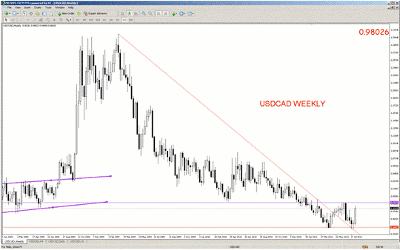 Click to Enlarge
A look at the daily chart reveals a key resistance level at the .9800 downtrend line, which is just below the .9920 horizontal resistance line on the weekly time frame. This resistance, in my opinion, loses.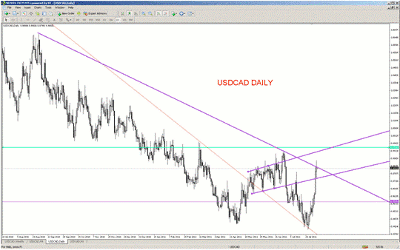 Click to Enlarge
The potential for this resistance to hold and for bears to regain control is threatened by the daily channel support line which was breached and re-tested on Friday. Therefore, any pullback from current levels will need to breach that .9740 channel line for further downside to follow.
For the coming week, .9800 will need to be watched for signs of breaching, in which case, the channel resistance line at .9900 will be the next level that the bulls will have to break, followed by .9920 in order to attain 1.0100 and beyond.
To the downside, a re-breach of the channel support line might result in a retest of .9590 congestion zone, and if the bears mean business, we could well see a gradual channeling through the weekly lows, which the market tends to do when attempting to break significant support/resistance levels.
One way or the other, I think the USD/CAD will be interesting to watch in the coming days and is sure to offer some good trading opportunities. As it remains above .9700, I am bullish in my outlook.
By Sophia Todorova, contributor, Winners Edge Trading.