Is a Breakout Imminent in Oil?
11/16/2012 8:00 am EST
Focus: COMMODITIES
Every time the headlines trumpet another conflict in the Middle East, the price of oil rises, but Wednesday's spike might be different, writes Pike Trader, contributor to SharePlanner.com.
Oil bounced Wednesday after news of the Israel and Hamas conflict. This allowed oil to touch the highs of the range it has been in over several weeks. Oil has gone nowhere lately as evidenced by the consolidation pattern on the chart. Oil has stayed between 85 and 87 during this time, but the range for is from 84.05 and 87.46.
Possible Break Out: Oil appears ready to test these highs again and possibly break out. For oil to break out, it would need to get above 87.05, which is the more immediate-term resistance level. A true breakout would occur at 87.46 and this would allow oil to head north to about 91. The conflict in the Middle East and the dollar that is nearing resistance could be the bump oil needs to get over this resistance.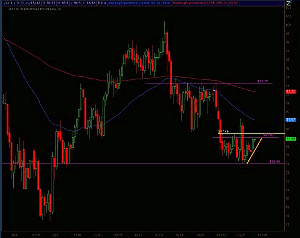 Click to Enlarge
Hourly Triangle: A sloppy ascending triangle has formed on oil, as well, which uses the resistance levels above to form the top of the triangle.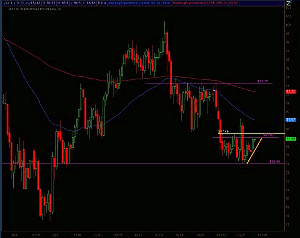 Click to Enlarge
The headlines in the days ahead could prove this thesis right or wrong.
By Pike Trader, Contributor, SharePlanner.com