The Great Short of 2013
Focus: STRATEGIES
The recent slide in gold prices after a steady multi-year rise inspires this contrarian trade idea from Gary Tanashian of BiiWii.com.
The long-term T-bond could be a great short even if it remains within its secular uptrend (interest rates in a secular downtrend) because as the big picture monthly chart of the 'Continuum' shows, there is a long way up to the 100-month EMA where another theoretical red arrow would be painted on long-term interest rates.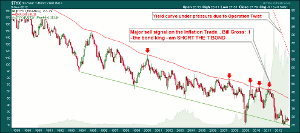 Click to Enlarge
Dialing in to a weekly view of the iShares Long-Term T-Bond ETF (TLT), MACD and RSI have been sporting ongoing negative divergence for a year now.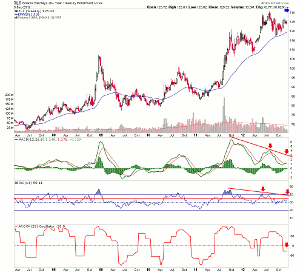 Click to Enlarge
TLT is in a weekly downtrend by AROON, but it is in a daily uptrend.
!--start-->
---