Post-Cliff Stocks to Watch
Focus: STOCKS
The markets soared after the first of many upcoming fiscal cliffs was resolved shortly after the new year. Here, trader and blogger Brian Lund of BCLund.com shares the charts of some stocks that he finds interesting.
It looks like the fiscal cliff issue is behind us (or technically still in front of us), and that caused the markets to roar, sending many of last week's picks up nicely. AIR was up 11%, SCHW was up 9%, ETFC was up 6%, and GS was up 7%, but it's not hard to do well when the SPX tacks on sixty-five handles.
Let's start with some macro charts and a little review.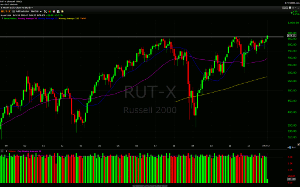 Click to Enlarge
RUT
This chart is all good news as the RUT is breaking into all-time highs.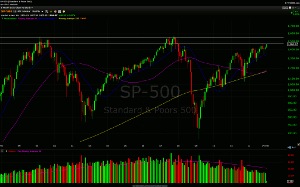 Click to Enlarge
SPX
The SPX chart is good in that it's at four-year highs, but there is going to be a lot of resistance to overcome in between the channels that mark a double-top with a spread of seven years.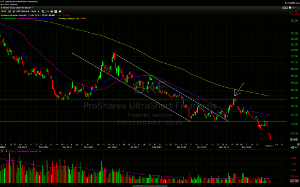 Click to Enlarge
SKF
Back in early November, I highlight a breakout point in SKF, the UltraShort Financials ETF, that would be trouble it succeeded (indicated by the arrow). Fortunately it failed and has continue to crumble.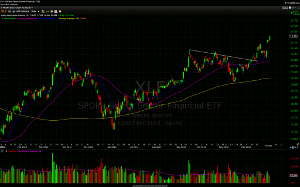 Click to Enlarge
XLF
This has been confirmed as its analog ETF, the XLF is moving into four-year highs.
!--start-->