Mining the Bottom
07/01/2013 7:00 am EST
Focus: COMMODITIES
With the gloomy sentiment for precious metals and mining stocks abounding, Frank Zorilla of ZorTrades.com goes bargain hunting in case there's a bounce.
I have mining on my mind today, I'm looking to trade them on the long side if they show any sort of strength (every dog has his day). And I'm hoping that the sentiment for this post goes along the line of; "here is another douche trying to pick a bottom on the mining stocks."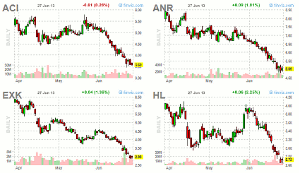 Click to Enlarge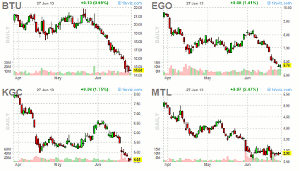 Click to Enlarge


Click to Enlarge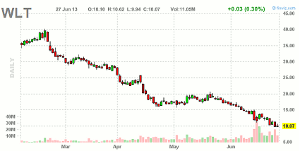 Click to Enlarge
Four instances is not enough to take any historical data seriously, but how many times have you seen a non-leveraged ETF go down 20% in two weeks? It has happened four times on
GDX
and here are the results five days later: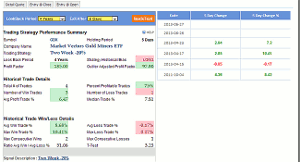 Click to Enlarge
Here is a sample size with 30 trades of when the GDXJ has gone down over 20% in month: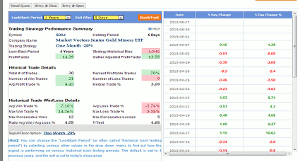 Click to Enlarge
Sentiment, as well as the
outlook for mining stocks remain bearish
, and the correction is probably not over.
By Frank Zorilla of ZorTrades.com