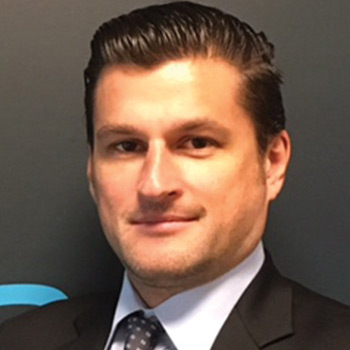 OPTIONS
Head of Index Options,
Nasdaq
John Represents Nasdaq on the Options Industry Council
Follow
About John
John Black serves as Nasdaq's head of index options product development, leading the team responsible for enhancing and managing Nasdaq's index options product suite, including Nasdaq 100® Index Options: NDX, NQX, and XND. Prior to joining Nasdaq, he spent much of his career serving the many facets of the inter-dealer broker industry. In 2005, Mr. Black began his career on Tradition's US single stock equity derivatives desk where he was involved in equity derivative sales and execution trading. He also represents Nasdaq on the Options Industry Council.
---
Discover how to leverage index options with various symbol sizes and expiries to mitigate risk, generate income and maximize exposure to some of today's most innovative companies.

Join Simplify Asset Management's Brian Kelleher and Nasdaq's John Black and Carlos Pelaez as they discuss current market themes within the ETF and options space, as well as systematic strategies to hedge risk, such as using defined risk to manage your portfolio.

As performance perseveres, trends accelerate, and technology continues to lead the way, discover why the right volatility signals matter for your portfolio.