Watch 25+ sessions streamed LIVE from a renowned line-up of trading experts!

Speaker Details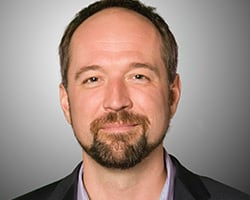 Matthew Scholz
CEO
Oisin Biotechnologies
About
Matthew Scholz is chief executive officer and co-founder of OisBiotechnologies and its oncology-focused spin-out OncoSenX, two biotech firms commercializing a breakthrough platform technology for killing unwanted cells based on their genetics. A serial entrepreneur with a background in computer security, immunology, and gene therapy. He was previously the founder and CEO of Immusoft, a biotech firm developing a technology that turns patients' B cells into miniature drug factories. Mr. Scholz speaks and presents regularly to university, association, and scientific audiences, including those at his alma mater, the University of Washington. He served for several years as a mentor to recipients of the Thiel Fellowship, a program that awarded grants to some of the world's brightest scientific minds under age 20.


Content from Matthew Scholz