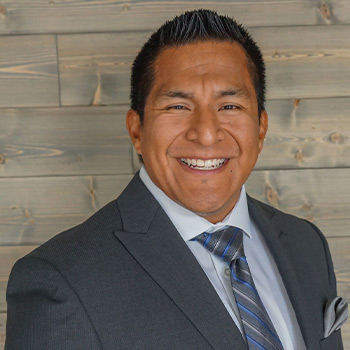 Follow
About Jon
Jon Trotta is an experienced and energetic marketing manager with over eight years of experience effectively managing marketing projects from conception to completion. He is adept in using digital marketing platforms to increase sales and overall company productivity. Mr. Trotta is experienced in preparing and overseeing online and print marketing campaigns, resulting in an increase in partner relations with his clients. Skillful in monitoring and reporting marketing objectives, he is determined to generate quality leads, potential clientele, and to build market presence with Prior2IPO.
---
American Biocarbon (ABC) has developed a proprietary process and successfully operated a facility located in White Castle, LA, which converts sugarcane bagasse into high-value biomass pellets for use as renewable fuel in power plants. These pellets are also used for absorption during the fracking process. This process represents a highly profitable solution to the bagasse disposal challenge sugarcane processors in both Louisiana and Florida are facing.
25K minimum. No Management or Upfront Fees.
Greenlife Farms grows produce using sustainable farming practices for the freshest, cleanest hydroponic lettuce, with no GMOs, additives, or contaminants. Their innovative farms use renewable energy as much as possible keeping our environmental impact small.
Facts and Financials:
The largest hydroponics farm in the United States
Produces eight million pounds of small leafy greens
Provides product to Winn Dixie, Publix, Whole Foods, and is also a direct vendor for Sysco foods
Non-GMO, truly Organic product with its production making a fraction of a carbon footprint of its peers.
Lowest overhead cost of any operable hydroponics farm in the United States
Green Life Farms just started construction on their second site which will grow an additional 2.4 million pounds to keep up with demand from Publix, Fresh Point, and Hello Fresh.
25K minimum. No Management or Upfront Fees.
By having strong ties to Silicon Valley, Prior2IPO is always at the cusp of the most recent trends in the high-tech sector, allowing it to identify opportunities for immense potential growth at a very early stage. Prior2IPO's network grants accredited investors access to follow the elite angel investors like Elon Musk and Peter Thiel and invest as they do. More recently, in 2020, the company averaged 460% returns with Palantir, Airbnb, Snowflake, and Lemonade access. Joe Passalaqua and Jon Trotta will help you understand and gain knowledge to that type of performance, so they can introduce to you your new future.