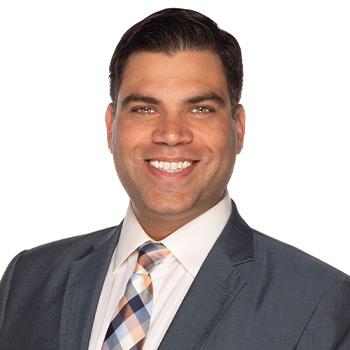 ETFs
Vice President, ETFs,
Mackenzie Investments
Follow
About Naseem
Naseem Husain is a vice president, ETFs at Mackenzie Investments. He is responsible for the multi-channel ETF strategy and consults with institutional, retail clients providing ETF expertise and support. Prior to joining Mackenzie, he spent 13 years of experience at RBC, 11 of which as a trader and ETF analyst with RBC Capital Markets and most recently as an ETF specialist at RBC Global Asset Management. Mr. Husain is also a Chartered Investment Manager and a fellow of the Canadian Securities Institute.
---
For those interested in investing in disruptive technologies, the path can be both rewarding and complex. However, capturing these growth trends requires in-depth research paired with a diversified approach. In this panel, you'll hear from a roster of ETF experts whose companies are at the forefront of this technology revolution and will examine the best ways for investors to capitalize on long-term growth trends.


Naseem Husain, vice president of ETF strategy at Mackenzie Investments, will share his perspective on asset allocation opportunities today and how investors can position their portfolios using ETFs. Portfolio construction insights for the beginner to the advanced investor will be discussed.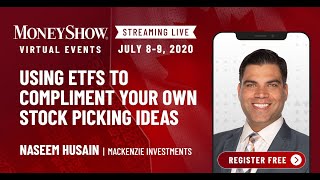 Join Naseem Husain, vice president at Mackenzie Investments, for an in-depth look at exchange traded funds (ETFs) in Canada, where and how they are used by Canadians. Mr. Husain brings 14 years of trading and ETF experience working with the spectrum of investors including Do-It-Yourself Online, Advisory, and Institutional clients. Attendees will gain a better understanding of what matters most when selecting and ETF and how to fit them in with their own investment portfolios.