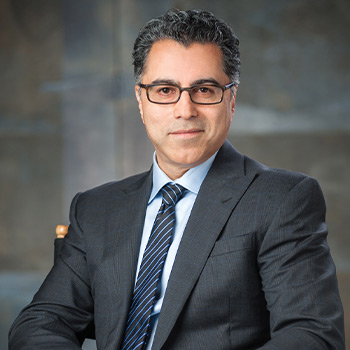 REAL ESTATE
Author,
Winning with Commercial Real Estate
Follow
About Harmel
Harmel Rayat is a prolific investor, entrepreneur, and business owner based in Vancouver, Canada. He is the author of the new book, Winning with Commercial Real Estate, and president and CEO of Talia Jevan Properties, Inc., a privately held commercial real estate investment firm specializing in the acquisition and long-term ownership of Class-A commercial real estate assets throughout North America.
---
Rayat Harmel explains why commercial real estate is one of the greatest asset classes for wealth generation due to its steady cash flow and capital appreciation.
Rayat Harmel discusses the success he has had in the private real estate market and highlights aggressive investment opportunities that he is favorable on in today's market.
Most experts agree that real estate should be part of every investor's diversified portfolio. But, few of us can ever invest on the same scale as legendary real estate investors Donald Trump or Sam Zell. And let's face it, most of us don't want the headaches that come with being a landlord either. Enter, real estate investment trusts (REITs), which solve these pesky issues, plus provide a whole lot more benefits. Join this panel of executives from some of the top-performing REITs in the sector and hear why it makes good financial sense to incorporate them into your portfolio.