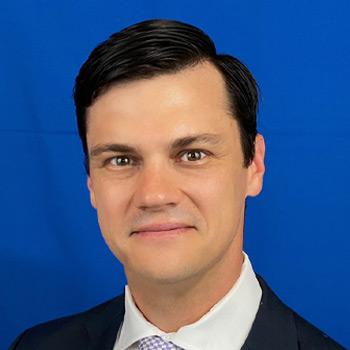 ETFs
Chief Revenue Officer,
Simplify Asset Management
Follow
About Brian
Brian Kelleher is chief revenue officer of Simplify Asset Management and has been an influential partner to some of the ETFs industry's key investors for over a decade. Previously, he was senior vice president of ETF Strategy at PIMCO and a member of PIMCO's Global Wealth Management team, where he managed relationships across a wide range of key PIMCO clients. Mr. Kelleher was a founding member and co-chair of PIMCO Families, which is an important pillar of PIMCO's IDC effort. Prior to joining PIMCO in 2011, he was a senior vice president at ETF Securities, where he helped establish their US business and launch several successful strategies.
---
Join Simplify Asset Management's Brian Kelleher and Nasdaq's John Black and Carlos Pelaez as they discuss current market themes within the ETF and options space, as well as systematic strategies to hedge risk, such as using defined risk to manage your portfolio.