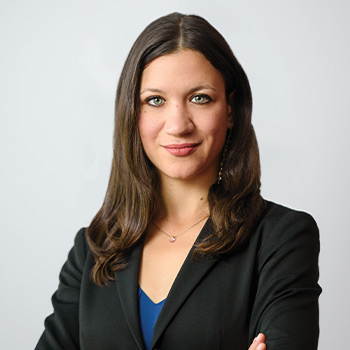 ETFs, OPTIONS
Director, Institutional and Advisory, Eastern Canada,
BMO ETFs
Follow
About Erika
Erika Toth, institutional and advisory director, Eastern Canada, at BMO ETFs, brings to the table experience in investment analysis, portfolio construction, and trading of equities, fixed income, foreign exchange, options, ETFs, and mutual funds. She is known for her attention to detail and consultative approach in providing support and education to advisors and portfolio managers. Ms. Toth is a CFA charter holder and has obtained several licenses with the Canadian Securities Institute in derivatives and options trading.
---
With so many ETFs on the market today, and more launching every year, it can be tough to determine which product will work best in your portfolio. In this panel discussion, you will hear from some of Canada's leading female ETF experts on how investors should evaluate the ever-expanding ETF landscape and walk away with simple strategies to help you get started.


BMO ETFs is proud to be a Canadian leader in ETF education and actionable ideas to assist investors of all types. Tax Loss Harvesting is a process where investors can offset their capital gains by crystallizing any unrealized losses in non-registered accounts to lessen the annual tax burden. Exchange Traded Funds (ETFs) make that process easy to execute. Join BMO ETFs', Alfred Lee and Erika Toth, as they walk you through the process and explain how ETFs make the perfect tool to stay invested in the market while crystallizing any potential losses. Watch and listen for ideas on how you can execute on this key strategy and give you some confidence on where best to focus.