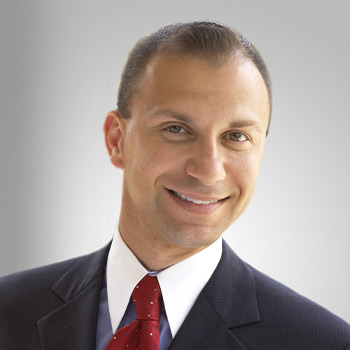 ETFs, MUTUAL FUNDS, STRATEGIES, TECHNOLOGY
Director,
Harvest Portfolios Group
Follow
About Nick
Dr. Nick Bontis serves as a member of Harvest's Board of Directors. Dr. Bontis is an award-winning tenured professor of strategic management at the DeGroote School of Business, McMaster University. He received his PhD from the Ivey School of Business, Western University. His ground-breaking doctoral dissertation on the mutual fund industry went on to become the #1 selling thesis in Canada. Dr. Bontis has won over a dozen major teaching awards and the faculty researcher of the year twice. He is also a 3M National Teaching Fellow, an exclusive honour only bestowed upon the top university professors in the country. Prior to his career in academia, Dr. Bontis was an award-winning securities analyst at CIBC Securities Inc. Tom Stewart, former editor of the Harvard Business Review and Fortune Magazine, recognizes him as a "pioneer and one of the world's real intellectual capital experts".
---
Ignoring the lightning speed of digital transformation is the single most damaging threat to your investment portfolio. But, it doesn't have to be this way. Why not leadershift this threat into a sustainable competitive advantage for you? Find out why investing in high-tech achievement is a prudent long-term approach. During this enlightening and action-packed keynote presentation you will learn how to discover emerging opportunities from disruptive technologies; invest in the digital age using ETFs; work smarter, instead of harder; and determine what investment action you can take tomorrow.


Information bombardment is the single most damaging threat to investor productivity. But, it doesn't have to be this way. Why not leadershift this threat into a sustainable competitive advantage for you? During this enlightening and action-packed presentation you will learn how to:
1. C
ope with information bombardment
2. I
mprove your ability to manage change
3. Lift productivity and efficiency
4. Determine what action you can take tomorrow