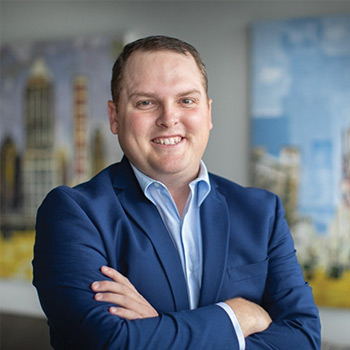 HEDGE FUNDS, REAL ESTATE, VENTURE CAPITAL
Investor Relations Consultant,
Ashcroft Capital
Experienced With Managing Accredited and Institutional Investor Portfolios
Follow
About Cameron
Cameron Braig is an investor relations consultant with Ashcroft Capital. He works with Ashcroft's current accredited investor network as well as new investors to the Ashcroft Value-Add Fund. In previous experiences, Mr. Braig worked with accredited, high-net-worth, and institutional investors in accessing alternative investments such as real estate, private equity, hedge funds, and venture capital.
---
With so much investor focus on topics such as inflation, market volatility, unforeseen economic events, and risk mitigation, many investors are guilty of the biggest risk: not having a plan or strategy to achieve their investment goals. Learn how multi-family real estate can provide cash flow, serve as an inflation hedge, and provide a less volatile return source relative to the stock market. Join us as we tackle four out of the top five issues wealth advisors are actively solving for.


There are thousands of investment options to choose from in 2021, but which are best? Which are right for you? The Ashcroft Capital team shares a unique perspective and outlook for investing in multifamily apartments. In this presentation, you will learn what is happening in the commercial real estate space today, and what investment firms and investors are experiencing during an inflationary year.

---