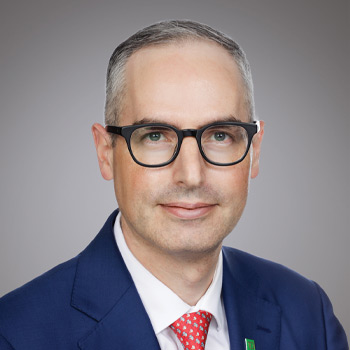 ETFs, MONEY MANAGEMENT
Portfolio Manager, Fundamental Equities,
TD Asset Management
Follow
About Benjamin
Benjamin Gossack, CFA, vice president and director at TD Asset Management Inc., joined TDAM in February 2009 and is currently co-manager of several North American and global equity and balanced mandates, including the TD Balanced Growth Fund, TD Diversified Monthly Income Fund, TD Dividend Growth Fund, and TD US Dividend Growth Fund. Previously, he held primary analyst responsibilities for the global banking, global technology, global media, and global telecom sectors. Mr. Gossack began his career at TDAM as a member of the derivatives team where his responsibilities included portfolio management and research for derivative-based portfolios and passive strategies.
---
When the Bank of Canada dropped interest rates to 0.25% in 2009, it was supposed to be a temporary post-recession stimulus measure. But here we are, on the doorstep of 2021, and still facing low yields. What are the options for investors seeking income? Moderated by Sandra Martin, editor-in-chief of MoneySense, this session gives you access to experts from Horizons, Mackenzie Investments, and TD Asset Management.

Finding income in today's investment landscape has become more important than ever. With government rates at historic lows and looking to be lower for longer. Join Benjamin Gossack, lead portfolio manager of TGED and TUED ETFs, to discuss how he is using a proprietary active approach to enhance income using options.