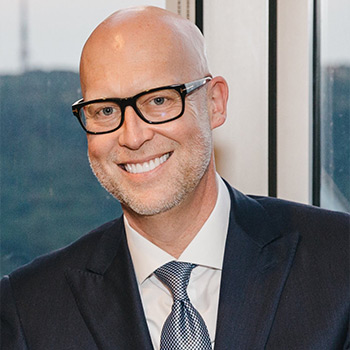 ETFs, MUTUAL FUNDS
President and CEO,
Franklin Templeton Canada
Follow
About Duane
Duane Green is president and CEO of Franklin Templeton Canada and Fiduciary Trust Canada, responsible for all aspects of Franklin Templeton's business in Canada. In this role, he works to foster an inclusive environment that inspires innovation and helps staff succeed and thrive. Mr. Green joined Franklin Templeton in 2004 as vice president of strategic alliances. In 2020, he was named the Wealth Professional CEO of the Year and in 2019 was given the University of Ottawa Recognition award.
---
For those interested in investing in disruptive technologies, the path can be both rewarding and complex. However, capturing these growth trends requires in-depth research paired with a diversified approach. In this panel, you'll hear from a roster of ETF experts whose companies are at the forefront of this technology revolution and will examine the best ways for investors to capitalize on long-term growth trends.