Follow
About Jack
Jack Crooks is the founder and president of Black Swan Capital, a foreign exchange and currency market advisory firm. A seasoned financial advisor with over 20 years of investment experience, he uses both quantitative and qualitative approaches to determine the fundamental driving force(s) behind the movement of the currency, capital, and commodities markets. Mr. Crooks is the co-editor of the Black Swan Capital Currency Strategist and the free daily e-letter, Currency Currents. He also founded Ross International Asset Management, a discretionary money management firm specializing in global stock, bond, and currency asset management for retail clients. Previously, Mr. Crooks was general manager of Plexus Trading, where he specialized in currency futures and commodities trading. During his successful career, he served as chief currency and futures strategist of M2 Futures Inc., an investment boutique headquartered in Chicago, as well as vice president of Global Strategic Research for an international investment boutique, where he was responsible for providing daily advice and global strategy analysis. Mr. Crooks has written extensively on the subject of global currencies and international economics and has been published in Asian Times, Futures magazine, Barron's, Bloomberg, Dow Jones Newswire, and across many financial Web sites. He has also appeared on Bloomberg TV, CNBC, and FOX Business News. Mr. Crooks holds a Bachelor's degree in finance from Florida State University and an MBA from the University of North Texas.
---
---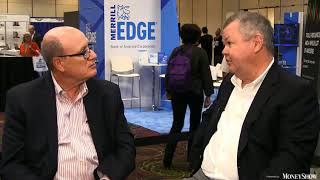 At TradersExpo Las Vegas, Jack Crooks talks about the US dollar, currency pair forecasts, how the Japanese yen may weaken, opportunity in the British pound. The euro is an open question.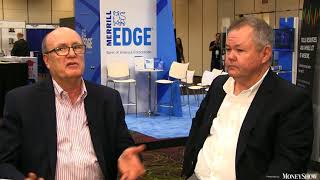 At TradersExpo Las Vegas, Jack Crooks shares ideas on forex, currency markets, global macros, spot markets. Over the next couple of weeks we could see a strong US dollar.
Trading forex successfully requires study and constant focus. It is imperative to know your market, know the risks, and know yourself to establish a trading methodology that is right for you. Ultimately, there are no short-cuts or Holy Grails, despite what others may suggest. But you can make real money trading forex if you do the right things consistently over time. This workshop is designed as an introduction to the forex market, it explains those crucial elements you must understand in order to confidently trade forex, and it provides you with trading tools and techniques you can utilize immediately and build upon as you move forward as an independent trader. Hopefully, this workshop will not only

help

you to be a better trader, but

inspire

you to life-long learning in the exciting and dynamic market we call forex. In this session, you will learn basic terminology, why prices move in boom-bust price fractal pattern, basic economic fundamentals that drive currency prices over the intermediate-term, an entry and exit technical trading methodology to increase probability of a winning trade and limit risk if the idea is wrong, and basic trader's psychology rules to remember.

Attendees will receive one-month access to Black Swan Forex subscription service (a $99 value), one month of free mentoring (via Skype or email) to help apply knowledge gained from the workshop, 30% discount on BlackSwan's flagship forex trading letter (a $300 savings!), and key reference materials to support ongoing development as a forex trader.





I