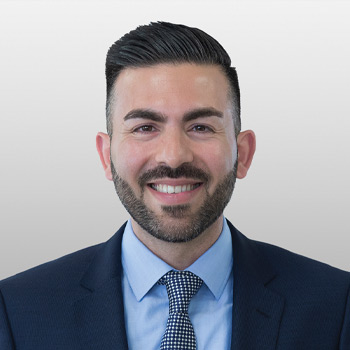 ETFs
Vice President, ETF Strategist,
Invesco
Follow
About Darim
Darim Abdullah is an ETF strategist for Invesco's ETF and indexed strategies team. In this role, his primary responsibilities include supporting the distribution team in their efforts to position Invesco's ETFs in client portfolios, providing thought leadership and strategic insights on Invesco's ETF products and representing Invesco's ETF business in industry conferences, webinars, and advisor meetings. Mr. Abdullah's approach focuses on creating long-lasting partnerships by offering prudent and customized investment consulting advice while taking a portfolio-level approach when positioning strategies.
He joined Invesco in 2021. Prior to joining the firm, Mr. Abdullah held various roles at TD Wealth's portfolio advice and investment research team, including senior portfolio consultant, senior analyst, and analyst. He has been in the industry since 2009. He earned a Bachelor of commerce degree in finance from McGill University and an MBA from Wilfrid Laurier University. Mr. Abdullah is a Chartered Financial Analyst(CFA) charter holder and member of the CFA Society of Toronto.
---
Against the backdrop of a tightening fed policy, multi-decade high inflation figures and uncertain global geopolitical environment, investors continue to monitor their portfolios and search for ways to protect their investments. History has shown us that during all Fed tightening cycles since 1983, US large-cap growth stocks have outperformed 67% of the time. Join Darim Abdullah, ETF Strategist at Invesco, where he'll provide a brief overview of the thematic/innovation landscape and ways to gain a diversified exposure during this trying times.