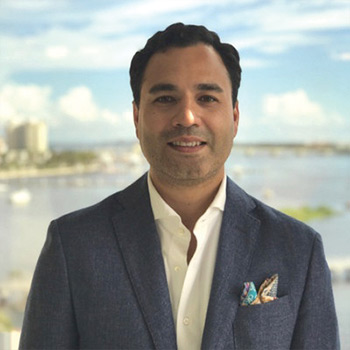 COMMODITIES
Executive Chairman,
Bonterra Resources, Inc.
Follow
About Cesar
Cesar Gonzalez co-founded and serves as the CEO and a director of Sailfish Royalty Corp. Previously, He served as the VP of corporate development and a director of Marlin Gold Mining, Ltd., through the construction and commissioning of the La Trinidad gold mine, the spinout of Sailfish Royalty Corp., and the acquisition of Marlin by Golden Reign Resources, Ltd., to form Mako Mining Corp. Mr. Gonzalez also serves as the VP of corporate development of Mako and as a consultant at Wexford Capital LP.
---
Bonterra Resources is currently focused on a fully funded exploration campaign involving eight diamond drill rigs across three main projects. The nearly completed phase I drill campaign is designed to expand the known 2.1-million-ounce resource of gold (all categories). The company plans to use 130,000 metres of drilling to update the resource this summer of 2021 and an economic study in the fall of 2021. Importantly, Bonterra Resources has a permitted mill that can be used to anchor the potential restart. In addition, the company is two-thirds the way through the permitting process to expand the mill to 2,400 tpd. Strategically, several other significant gold discoveries in the region become captive to the company's central processing facility.

Bonterra is currently focused on a fully funded exploration campaign involving seven diamond drill rigs across three main projects. The company is in the midst of a +50,000 m drill campaign that is designed to expand the known resource that is currently sitting at 2.1 million ounces of gold in all categories. Drilling will be used to publish an updated resource in the summer of 2021 and an economic study in the fall of 2021. Importantly, the company has a permitted mill that can be used to anchor the potential restart. Strategically, several other significant gold discoveries in the region become captive to the company's central processing facility.


I