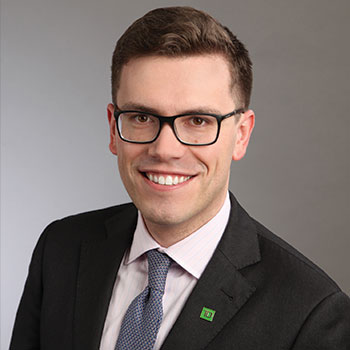 TECHNOLOGY
Vice President, Portfolio Manager, and Global Technology Analyst,
TD Asset Management
Follow
About Vitali
Vitali Mossounov joined TD Asset Management Inc., (TDAM) in February 2015 and is presently a vice president with the equity team. In this role, he is responsible for providing investment recommendations on companies in the technology sector. Previously, Mr. Mossounov was responsible for coverage of the Canadian energy infrastructure and telecommunications industries. Prior to joining TDAM, he worked as a research associate in the precious metals sector at a leading Canadian financial services firm. Mr. Mossounov holds a Bachelor of Business Administration from the University of Toronto. He is a Chartered Professional Accountant, a Chartered Accountant, and a CFA charterholder.
---
Technology was growing exponentially before the pandemic, and had to grow even faster as a result of it. Tune in to find out why there is still more to get excited about, and what TD ETF offers a global pure-technology solution.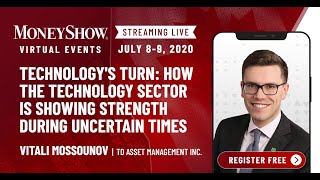 Now more than ever, technology is playing a pivotal role in keeping society moving forward. Tune in to hear Vitali Mossounov, CFA, CPA, CA, portfolio manager, and technology analyst at TD Asset Management, Inc., discuss how the tech sector has fared so far in 2020.

---