Speaker Details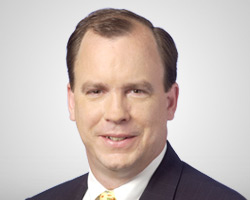 Christopher Muir
Senior Industry Analyst
CFRA, Equity and Fund Research
About
Christopher is a Senior Industry Analyst at CFRA. He is responsible for the coverage of stocks in the Utility sector and Chemical industry and is currently a member of the portfolio selection committee. Christopher also previously held the position of Senior Industry Analyst at S&P Global Market Intelligence, where he participated in the development and improvement of S&P's ETF reports product and served on the Portfolio Selection Committee. He was recognized in The Wall Street Journal's 2012 Best On The Street list for utilities. Until October 2006, he covered regional banks for S&P's U.S. Equity Research.

Prior to joining CFRA in 2016 and S&P Global in 2005, Christopher was a Fixed Income Analyst at ABN AMRO, where he analyzed investment grade debt of Consumer Product companies. He was also a Sell-Side Analyst at UBS Warburg/PaineWebber, Inc. analyzing equities in the Electric Utility sector.

Christopher holds a Bachelor's degree in Business Administration with concentrations in both Finance and Accounting from the University of Vermont where he graduated cum laude and earned the Malcolm F Severance Award for Excellence in the Field of Finance.


Content from Christopher Muir