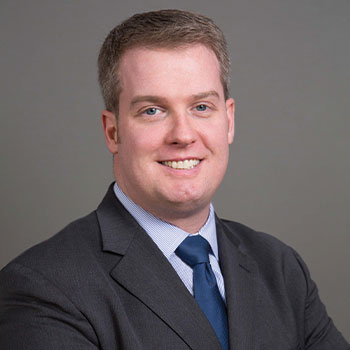 ALTERNATIVE INVESTMENTS, COMMODITIES, Cryptocurrency, FUTURES
Managing Director & Global Head, Equity Products and Alt. Invest.,
CME Group
Follow
About Tim
Tim McCourt serves as CME Group's managing director and global head of equity index and alternative investment products. He is responsible for leading the development and execution of the company's global Equity Index, Commodity Index and Cryptocurrency product strategies. Mr. McCourt serves on the CME Ventures Investment Committee and the S&P Dow Jones Indices US Advisory Panel. Before joining CME Group in 2013, he worked for the Royal Bank of Scotland, where he was responsible for building and managing the Americas Index and Delta One trading book.
---
Arguably these days when you look at an investor's portfolio it is likely to look more and more like the Nasdaq-100 Index rather than the S&P 500, so it's important to have a volatility index that tracks your portfolio. Introducing, VOLQ, the newest entrant in a trading space long dominated by a single "fear gauge" called the Cboe Volatility Index™ (VIX™). VOLQ is for today's traders as it measures 30-day implied volatility as expressed by the prices of certain listed options on the Nasdaq-100 Index to obtain the prices of synthetic precisely at-the money (ATM) options. During this session, Dan Carrigan, associate vice president of Nasdaq North American Markets, and Tim McCourt, CME Group's managing director and global head, equity products and alternative investments, will take an in-depth look at volatility, what VOLQ index price levels indicate and tells you as an investor, and how investors use volatility products for portfolio and trading strategies. They will also discuss how VOLQ is different from CBOE Volatility Index (VIX) and how VOLQ relates to NDX.