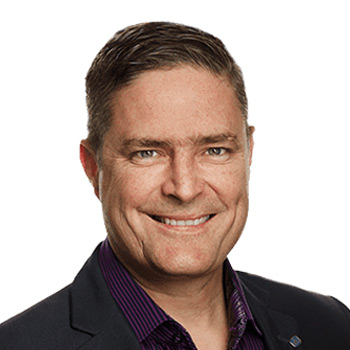 REITs
Co-Founder and CEO,
Skyline Group of Companies
Co-Founder and CEO, Skyline Group of Companies
Follow
About Jason
Jason Castellan has been in the business of purchasing, owning, managing, and financing income-producing real assets since 1991. His passion for asset acquisitions, management, and investment has served him well as the CEO of Skyline Group of Companies since its inception in 1999. Recognized for both his entrepreneurialism and industry expertise, Mr. Castellan believes that although Skyline has its roots in real estate, it is in the people business. By never losing sight of the fundamentals that spurred Skyline's early growth, he has built a major Canadian real estate company spanning coast-to-coast, consistently attracting passionate, like-minded investors and employees with star qualities. As Skyline continues to expand its national presence, Mr. Castellan maintains a belief in providing accessible and personal service to the business' investor client group is an integral part of the company's growth and success.
---
Skyline Wealth offers private, institutional-quality real estate and clean energy investment products. As part of Skyline Group of Companies ("Skyline"), investors have benefited from historically stable returns from Skyline's continued implementation of Environmental, Social, and Governance (ESG) practices.
In this informational session, three of Skyline's executive team speak about how their early investment in ESG has helped pave the way for historically strong investor returns for their 5,000 investors. This has led to their investment products growing to over $5 billion in assets under management in only two decades.
Learn why Skyline Wealth investors benefit from tax-efficient, historically stable returns in institutional-quality real estate and clean energy assets.
Skyline Wealth Management Inc. ("Skyline Wealth") is an Exempt Market Dealer registered in the provinces of Alberta, British Columbia, Manitoba, New Brunswick, Newfoundland and Labrador, Nova Scotia, Ontario, Prince Edward Island, Quebec, and Saskatchewan. The information provided herein is for general information purposes only and does not constitute an offer of securities. Sales of interests in any investments offered by Skyline Wealth are only made to certain eligible investors pursuant to regulatory requirements and available exemptions. Any information provided herein is current as at the date of publication and Skyline Wealth does not undertake to advise the reader of any changes.
Some of the investment products offered by Skyline Wealth are from related issuers. A full list of issuers related to Skyline Wealth and details of the relationship between them is available upon request.
The 2020 public markets have provided a veritable roller-coaster-ride of drama and emotion. Great for a movie—but not for your investment portfolio. There's never been a better time to get off the ride and consider the private alternative investment market. While other investment classes struggle in the pandemic, many private investment products have shown strength and stability in these uncertain times.
Learn from the experts who grew their real estate and clean energy investment business from a few student rentals to a $5B+ asset corporation. Jason Castellan, CEO, and Wayne Byrd, CFO, from Skyline Group of Companies, will walk you through the many benefits of private alternative investments, explaining how you may enjoy capital preservation, fixed income, and capital appreciation, all in one investment.