Speaker Details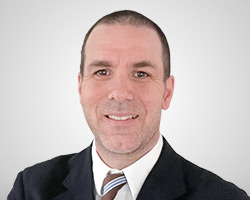 Andy Crowder
Editor
Wyatt Investment Research
About
Advisor Andy Crowder is our options guru at Wyatt Investment Research. Andy started his investing career at Oppenheimer & Co. on Wall Street, he learned the tricks used by professional traders to consistently earn profits. Today, he teaches those strategies to active investors who want to earn a piece of the vast amount of wealth being created in the financial markets.

Andy is a numbers guya quant. Earnings, valuations, CNBC interviews, and the Fed has no influence on his trading. In fact, Andy trades with no emotion whatsoever. Even when news and events send the market up or down, Andy only makes a move if the numbers look good.

Andy understands that markets go up but they also go down and sideways, and theres money to be made no matter which way the wind blows. Using the same strategies of Wall Street traders, Andy aims to make money in any type of market.

In his High Yield Trader service, Andy is showing investors how to consistently double or triple their dividends. Since the service began six months ago, Andy has managed to double the dividend in half of the stocks within the portfolio. In fact, he has managed to triple, quadruple and even quintuple the dividend in several situations.