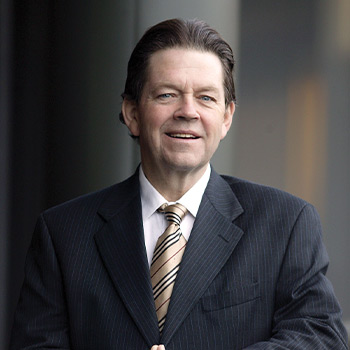 MARKETS
Chairman,
Laffer & Associates
Famous for "Laffer Curve"
Received Presidential Medal of Freedom
Member of Reagan's Economic Policy Advisory Board
Follow
About Arthur
Arthur Laffer's economic acumen and influence in triggering a world-wide tax-cutting movement in the 1980s have earned him the distinction in many publications as "The Father of Supply-Side Economics." The Laffer Curve is one of the main theoretical constructs of supply-side economics, illustrating the tradeoff between tax rates and actual tax revenues. Dr. Laffer's career has been marked by experience and success in business, public policy, and as an academic economist and professor. He has served as consultant to Secretaries of the Treasury William Simon and George Schultz, as well as to Secretary of Defense Donald Rumsfeld. Dr. Laffer was also a member of President Reagan's Economic Policy Advisory Board, and he has served as advisor on fiscal policy to Prime Minister Margaret Thatcher.
---
---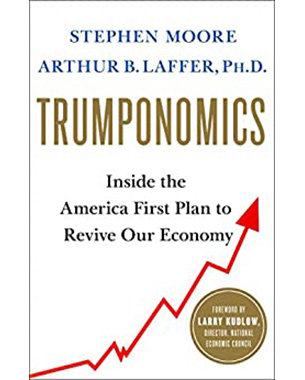 Arthur Laffer
Trumponomics: Inside the America First Plan to Revive Our Economy
In Trumponomics, conservative economists Stephen Moore and Arthur B. Laffer offer a well-informed defense of the president's approach to trade, taxes, employment, infrastructure, and other economic policies. Moore and Laffer worked as senior economic advisors to Donald Trump in 2016. They traveled with him, frequently met with his political and economic tea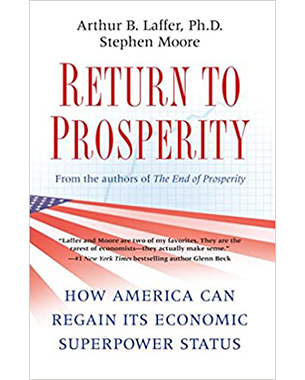 Arthur Laffer
Return to Prosperity: How America Can Regain Its Economic Superpower Status
Arthur Laffer and Stephen Moore follow the rousing success of The End of Prosperity with a book even more vital to America and Americans, delivering a plan that shows how our country can regain its lost prosperity. With the economy flat on its back, unemployment at a twenty-five-year high, and the housing default crisis still worsening, is this even possibl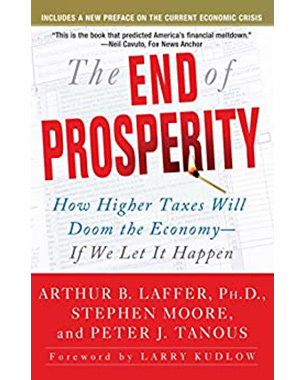 Arthur Laffer
The End of Prosperity: How Higher Taxes Will Doom the Economy--If We Let It Happen
Arthur Laffer -- the father of supply-side economics and a member of President Reagan's Economic Policy Advisory Board -- joins economist Stephen Moore of The Wall Street Journal editorial board and investment advisor Peter J. Tanous to send Americans an urgent message: We risk losing the exceptional standard of living that has made us the envy of the rest