Follow
About Katie
Katie Stockton, CMT is founder and managing partner of Fairlead Strategies, LLC, an independent research provider of technical analysis. She frequently shares her views on CNBC, Bloomberg TV, and Fox Business News, and speaks at industry events and conferences. Previous to her current role, she was chief market technician at BTIG and has been in the industry for over 25 years.
---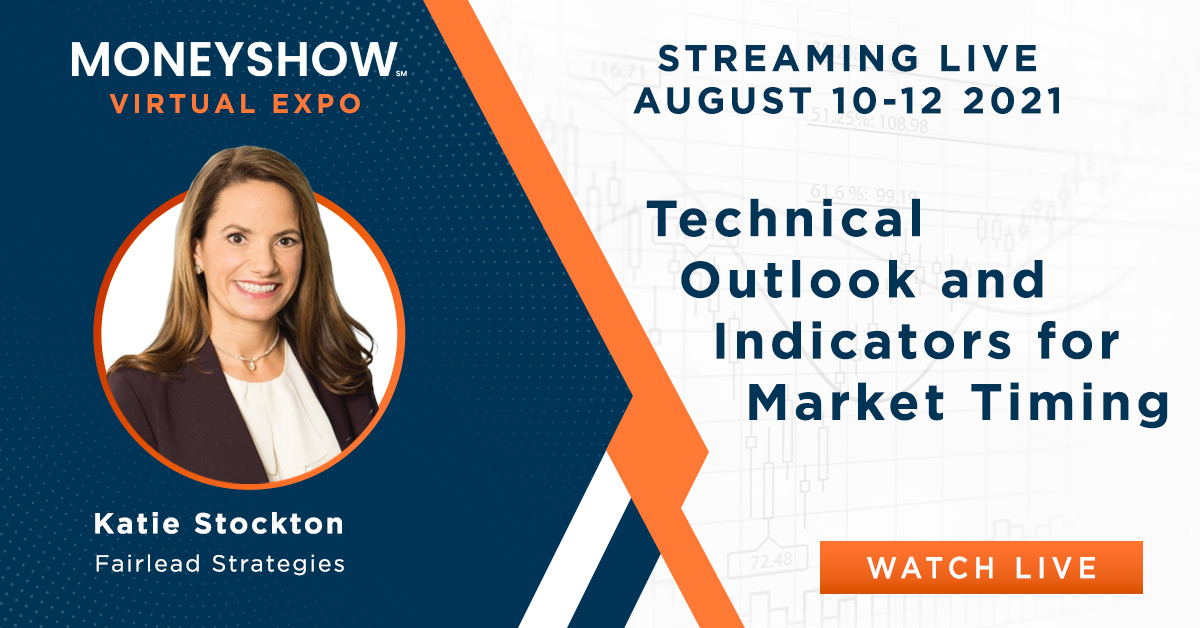 Join Katie Stockton, CMT, founder and managing partner of Fairlead Strategies, for an in-depth discussion about the markets from a technical perspective, focused on important global trends and support and resistance levels. Learn about her preferred technical indicators for market timing, risk management, and identifying opportunities.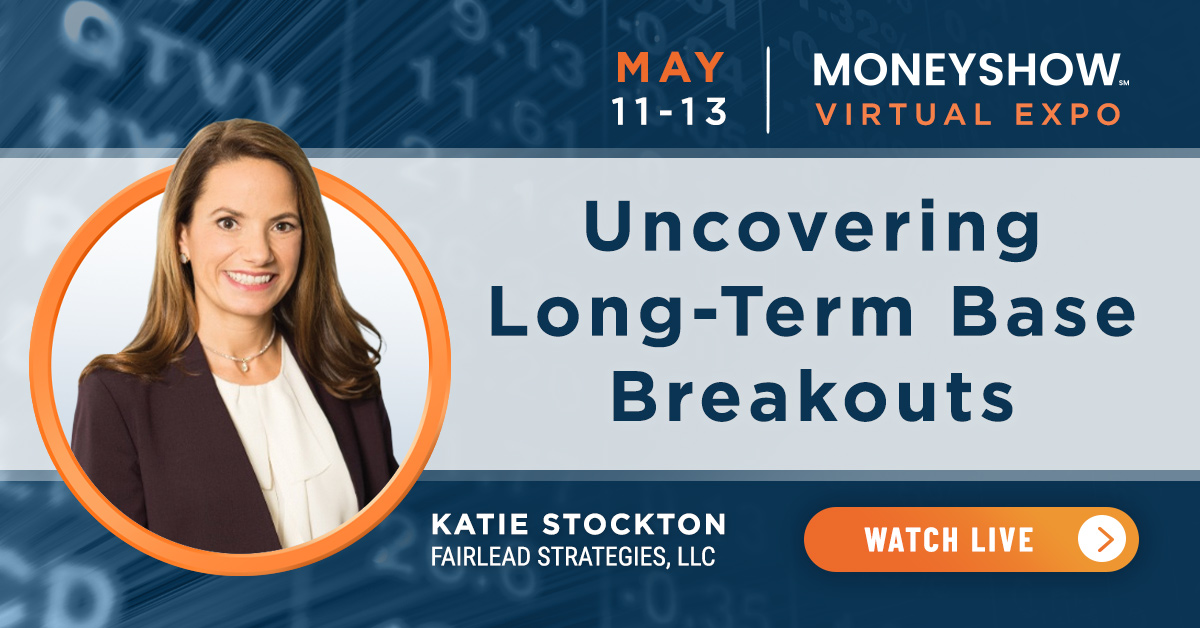 We can all see where there is momentum in the stock market, but the real potential may lie with the diamonds in the rough, particularly in a market that is rewarding value stocks. Technical analyst Katie Stockton, CMT will share the technical tools she uses to identify long-term base breakouts. She combines accessible trend-following gauges with analysis of key resistance levels to discover turnarounds in a large universe of stocks.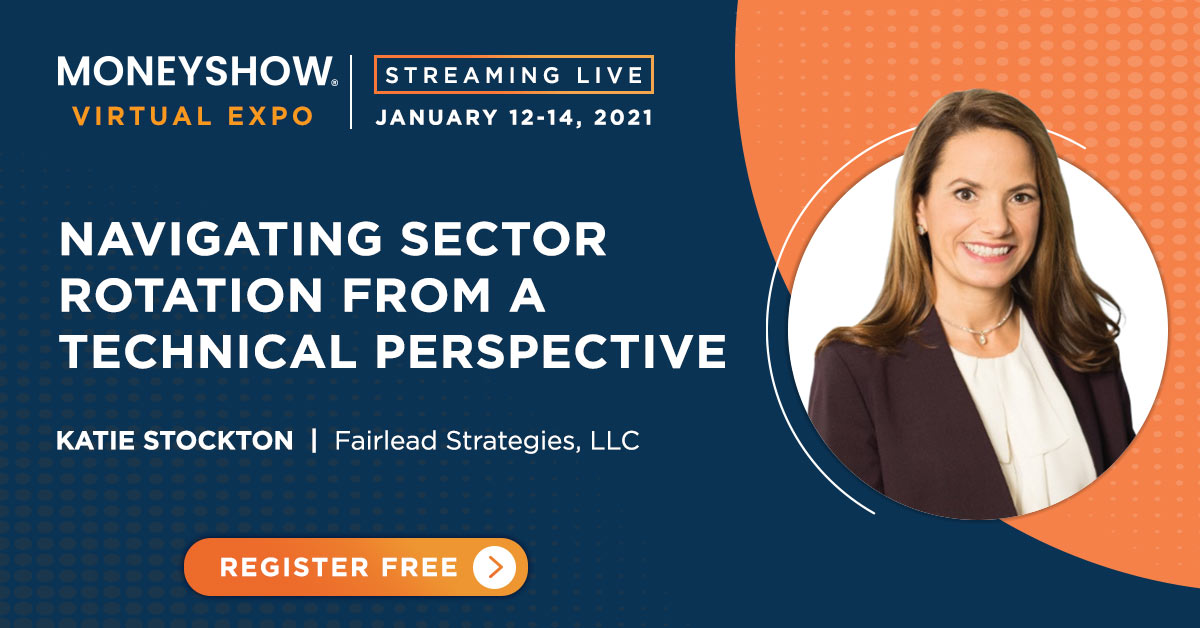 Equity markets have been characterized by narrow leadership on the sector front. Being in the right sectors has been the key to outperformance. The technology sector has been the top performer in the S&P 500 for two years, whereas the energy sector has been the worst performer in the S&P 500 for three years. Are these trends likely to shift in 2021? There are always distinct sector winners and losers, and the best way to identify them is through relative strength analysis. Katie Stockton will present different ways to present and analyze sector relative strength data, with the goal of leveraging trends reflective of sector rotation.

---