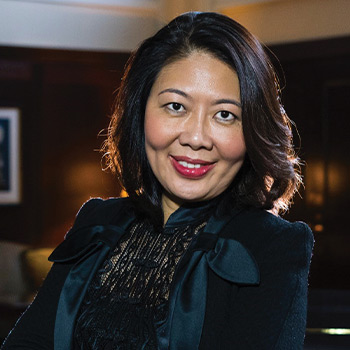 ALTERNATIVE INVESTMENTS, STRATEGIES, TECHNOLOGY
Chairman, CEO & Co-Founder,
Touchjet USA, Inc.
Follow
About Helen
An award-winning entrepreneur and marketer, Helen Thomas has a track record of building technology and digital media companies from the startup to exit. Prior to Touchjet, she was the founding CEO of LeapFrog China. At Livescribe, Ms. Thomas grew worldwide sales from 0 to $50 million within three years. She built BlueFocus Communication Group from 0 to $200 million in North America within two years.
---
As the chairman, CEO, and co-Founder of Touchjet, Helen Thomas speaks about her own experiences with her investors from successful investment banker, angel investment fund, NFL player, to serial entrepreneur. The presentation will cover the four stages of a venture from the initial concept, to funding, to growth, and ultimately the exit. This insightful discussion is meant to help investors not only know more about Touchjet but also learn more about the trend in innovation and what makes an investment a good fit for different investors.