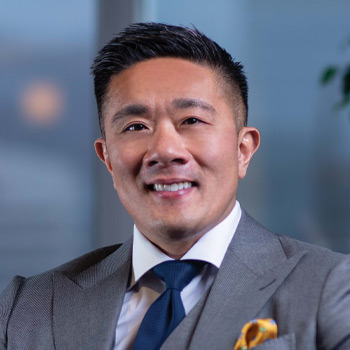 ETFs
SVP, Head of Platform and Institutional ETF Distribution,
Franklin Templeton Canada
Follow
About Bobby
Bobby Eng is a senior vice president at Franklin Templeton Investments and head of platform and institutional ETFdistribution, responsible for the overall development of ETF business within the Canadian institutional market. Prior to this role, he was vice president and head of SPDR ETFs Canada, responsible for the overall distribution of SPDR ETFs to institutional investors throughout Canada including pension plans, endowments, foundations, insurance companies, investment consultants, asset managers and banks. Mr. Eng was also previously with First Trust Portfolios Canada and Blackrock Asset Management.
---
Institutional investors continue to use ETFs in a variety of different strategies. Learn about the most popular institutional ETF strategies and gain knowledge on how these strategies can be applied to individual investment portfolios. Gain perspective on the current Global ETF market and how to incorporate institutional ETF strategies as portfolios management tools.