Follow
About Michael
Michael A. Gayed is portfolio manager at Title Financial Group, an investment management company specializing in ETF-focused research, investment strategies, and services designed for financial advisors, RIAs, family offices, and investment managers. He is the co-author of four award-winning research papers on market anomalies and investing. Mr. Gayed was an active contributor to MarketWatch for a number of years and has been interviewed on CNBC, Bloomberg, and Fox Business, as well as the Wall Street Journal Live for his unique approach to interpreting market movements. His analysis has also been featured by Marc Faber of the Gloom, Boom and Doom Report.
---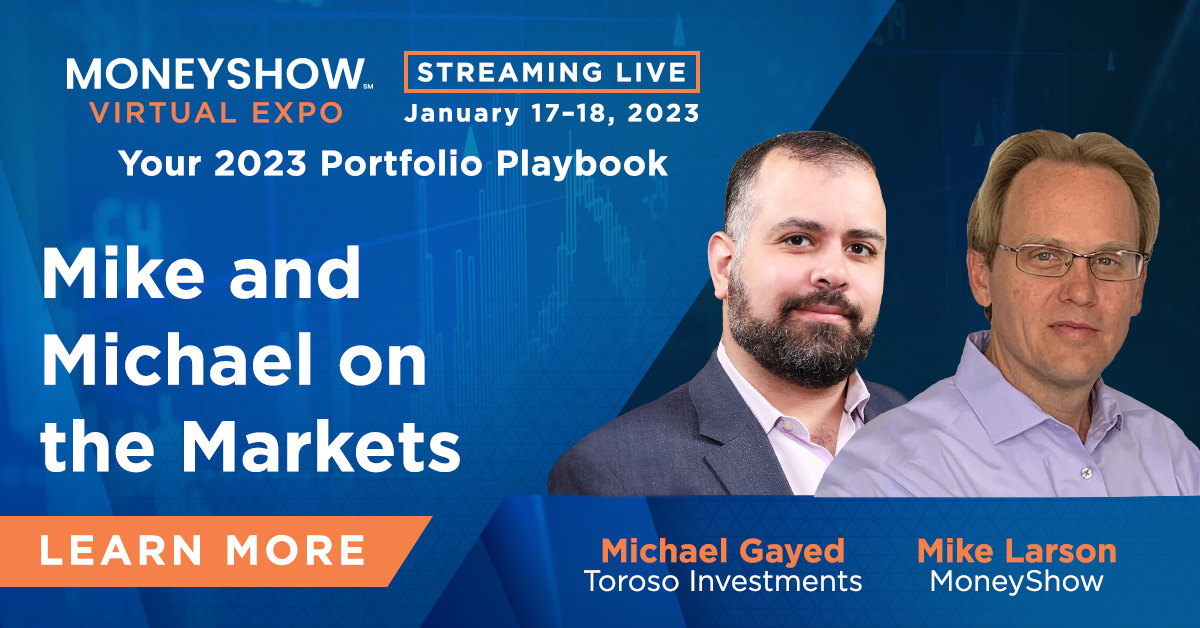 It's a new year, but investors still face many of the same old problems. A Federal Reserve that's hiking interest rates. An economy that's weakening. And a market that doesn't know which way to turn. Join Michael Gayed, portfolio manager at Toroso Investments, and Mike Larson, editor-in-chief at MoneyShow, for this lively discussion on what's coming next—and how you can capitalize.


Michael A. Gayed authored five award-winning papers from 2014 to 2020, and also won the 2015 Founders Award for his paper documenting how lumber and gold can be used as signals for managing investment portfolios. This eye-opening paper focuses on the predictive power of two seemingly unrelated commodities, which provide important information on the economic cycle and risk-seeking behavior in various assets. His work has important implications for both asset allocators and active managers.

Keeping a balanced portfolio of 60% equity, 40% fixed income has been one of the investing world's most tried-and-true strategies for managing risk. But in this era of high volatility, ultra-low yields, and longer life spans, investors are looking for better, non-correlated returns. Enter alternative ETFs, which can enhance risk-adjusted returns and provide liquidity, without the high fees. This panel will examine the choices available to today's investors, along with tips for incorporating them into a traditional portfolio.