Watch 25+ sessions streamed LIVE from a renowned line-up of trading experts!

Speaker Details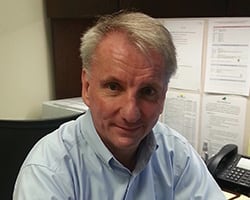 Tim Berryman
Director of Investor Relations
Medical Properties Trust
About
Tim Berryman joined Medical Properties Trust in 2013 to serve as the company's director of Investor Relations. Before that, Mr. Berryman worked in wealth management for 10 years advising individuals, families, and institutions. Earlier in his career, he worked at Xerox Corporation for eight years in sales and finance. Mr. Berryman played professional football in the Canadian Football League for seven years and returned to the sports industry to own and operate minor league professional franchises. He received an Ernst and Young Louisiana Entrepreneur of the Year award for successfully introducing professional hockey to the state of Louisiana. Mr. Berryman is originally from Canada and obtained an undergraduate degree in finance and accounting from the University of Ottawa.