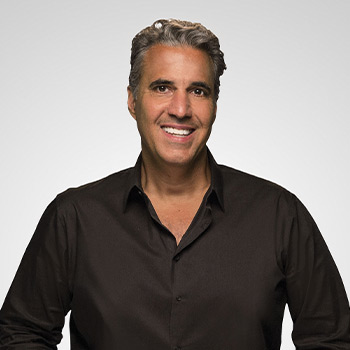 Follow
About Tony
Tony Battista started his career in options and futures trading in 1983, as an independent Market Maker at the Chicago Board Options Exchange (CBOE). Mr. Battista also worked as a local independent trader at the Chicago Board of Trade (CBOT), where he traded the 30-year bond future. While primarily an independent trader in the S&P 100 Index (OEX, XEO) pit, Mr. Battista spent three years in the AOL equity pit. He also served on the CBOE arbitration committee for over 10 years, ruling on disputes between traders and trading firms, prior to joining thinkorswim. He absolutely loves co-hosting tastytrade LIVE! with Tom Sosnoff on the tastytrade network, the #1 ranked financial program on the internet!
---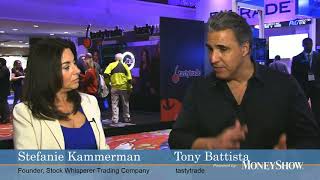 At TradersExpo New York, Tony Battista: I trade bonds at this level from the negative side. I think rates are going to go higher, so bonds will go lower. They have an inverse relationship to rates.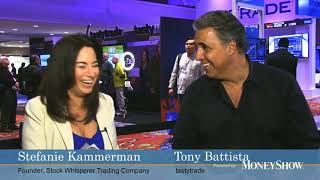 At TradersExpo New York, Tony Battista on the history of TastyTrade, on trade secrets, Tom Sosnoff's hats, his trade superstitions. We wanted to control everything. We're all ex market makers.