Follow
About Dan
Dan Passarelli is an author, trader, and former member of the Chicago Board Options Exchange (CBOE) and CME Group. Mr. Passarelli has written two books on options trading - "Trading Option Greeks" and "The Market Taker's Edge." He is the founder and CEO of Market Taker Mentoring, Inc., the leading options education firm.
---
---
In this special workshop you'll learn the 5 simple steps of the MTM S.M.A.R.T. Income System, focusing on identifying the top trade candidates. This revolutionary system makes finding covered calls and cash-secured puts easy to do, stress free and a valuable addition to your current trading and investment strategy.

After attending this presentation, you'll be able to:



Easily identify optimal trade candidates using the MTM Simple Trade Candidate Identification Formula


Systematically screen for liquidity to only trade the best opportunities


Select optimal strikes and expirations to grow your account faster and with less risk


Use the "Makes Sense Factor" for fool-proof results


Set up income trades to both acquire stock or sell at improved prices, while generating superior returns


Avoid common mistakes that even some pros make



This is one of the rare times Dan Passarelli is revealing this step-by-step system to the general public. It is truly a special event. Any trader or investor who is interested in generating superior returns with lower risk and is committed to success should attend.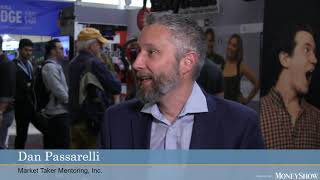 At TradersExpo LV, Dan Passarelli of MarketTaker.com describes his Total Earnings Domination System to Adrian Manz. It enables you to trade earnings with low risk & high probability of success.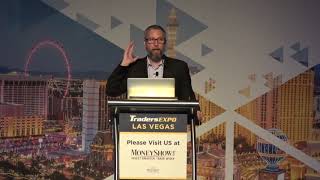 Covered call trading has never been easier with this revolutionary approach. Join Dan Passarelli of Market Taker Mentoring and you'll discover the hidden power of covered call trading and why so many traders and professional money managers use them to outperform the market year-after-year. In this presentation, Dan shares tips and tricks from over 25 years in trading.