MARKETS, TRADING
Chief Market Strategist,
The Market Guys, Inc.
Follow
About A.J.
AJ Monte CMT is chief market strategist for The Market Guys and author of two books on trading. He has over 35 years of financial industry experience, 10 of them spent as a trader and member of the New York-based Commodity Exchange, Inc. (COMEX). Mr. Monte is a former NASDAQ market maker and chairman of the Options Floor Trading Committee for COMEX.
---
---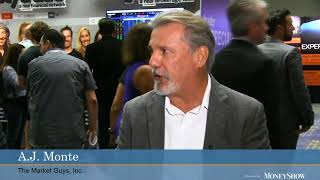 At TradersExpo Chicago, AJ Monte: How to manage risk in the face of market volatility. Learn how to lose money the right way. We're seeing the volatility in the markets. Been trading metals 36 years.