Follow
About Robert
Robert Kientz has been covering the precious metals sector since 2009, when he published the book Dropshadow: The Truth About the Economy. Since then, his written work has been featured in multiple online outlets including Seeking Alpha, Financial Sense, Yahoo Finance, Marketwatch, Nasdaq, Oilprice, and others. Mr. Kientz started Gold Silver Pros as an educational service discussing and analyzing the latest research and news which he publishes on various social media outlets. Prior to covering precious metals, he obtained several licenses in the financial space and worked for an online currency broker.
---
The mining sector is down right now, with the indexes trading at pennies on the dollar. When will this change? When the world figures out the next shipment of metals aren't coming this time...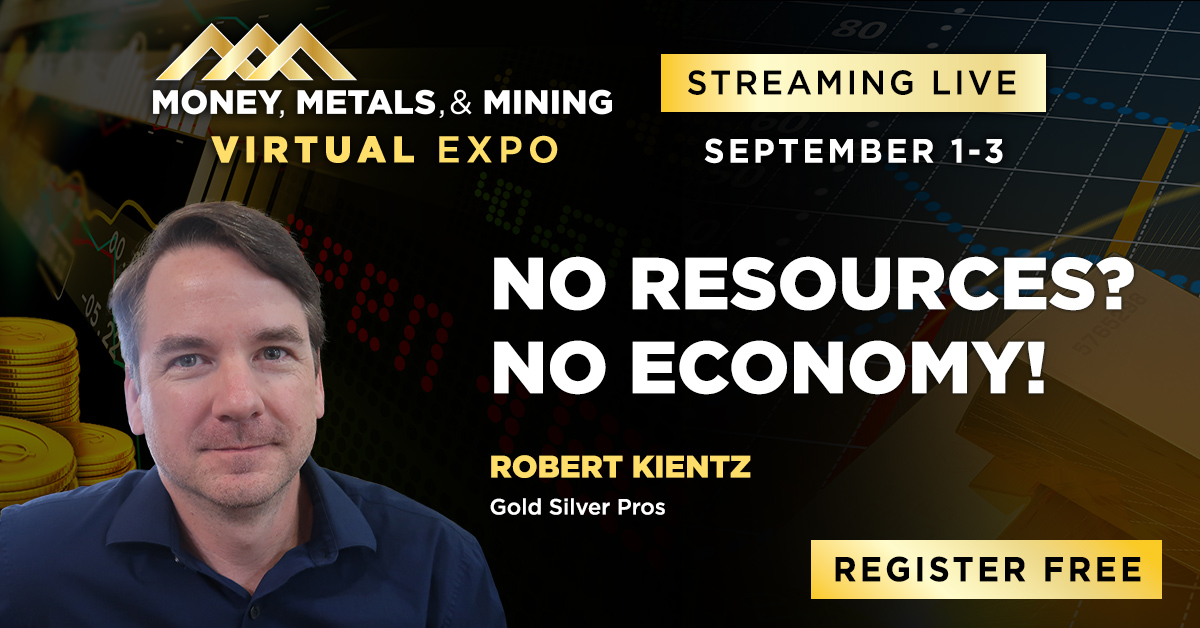 In this segment, Robert Kientz discusses why resources are critical for running an economy. Every physical transaction requires inputs, and most of these inputs come from the earth in the form of resources. We will break down major resource groups that an economy needs, and we will discuss why the world could not go on without both gold and silver.