18004 Sky Park Circle #140
Irvine. CA 92614
Phone: 888-841-8418
Fax: 949.475.5656
E-mail: admin@tradingacademy.com
Web site: www.tradingacademy.com/irvine
Contact: Eyal Shachar



About Online Trading Academy
Online Trading Academy&Reg (OTA), "the world's most trusted name in professional trader education," provides the top trading tools and knowledge taught by seasoned professionals; and offers award-winning trading classes in all traded securities conducted at our own campuses worldwide. We are the only school on the planet that educates traders "hands-on" in a live trading classroom where students use OTA's own capital to trade with - while they learn. For more information on OTA Washington D.C. Metro call 888/841-8418 or visit us at www.tradingacademy.com.
Online Trading Academy's Articles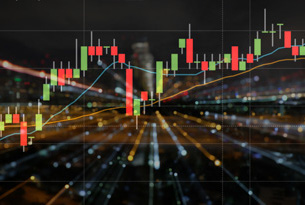 John O'Donnell is the chief knowledge officer of Online Trading Academy and has seen traders and their successes and failures from before the dot-com boom through today. In this interview, we talk with John about the characteristics successful traders share and those that fail. We discuss how trading strategies have changed since the days of wide bid/ask margins and how traders are making money in today's markets. We also discuss the education of traders and his thoughts on the best way to learn how to trade from scratch.
---