Call Volume Flashes Up Move for Biotech
07/02/2012 9:00 am EST
Focus: OPTIONS
The general market remains skeptical of this stock, but a noticeable number of option traders are betting on a short-term bullish turn, likely this week.
Option bulls have converged on Dendreon (DNDN) recently, as evidenced by the latest data from the major exchanges.
Specifically, the stock has racked up a ten-day call/put volume ratio of 15.14 on the International Securities Exchange (ISE), Chicago Board Options Exchange (CBOE), and NASDAQ OMX PHLX (PHLX), indicating that traders have bought to open more than 15 calls for every put during the past two weeks. Plus, this ratio stands just two percentage points from a 52-week peak, implying that speculators are initiating bullish bets over bearish at a near annual-high clip.
Attracting the most attention in the front-month series has been the soon-to-expire and near-the-money July 8 call, which has seen open interest increase by about 1,200 contracts during the past couple of weeks. However, the 8 strike was already the clear-cut favorite among front-month traders, boasting peak call open interest of more than 16,100 contracts.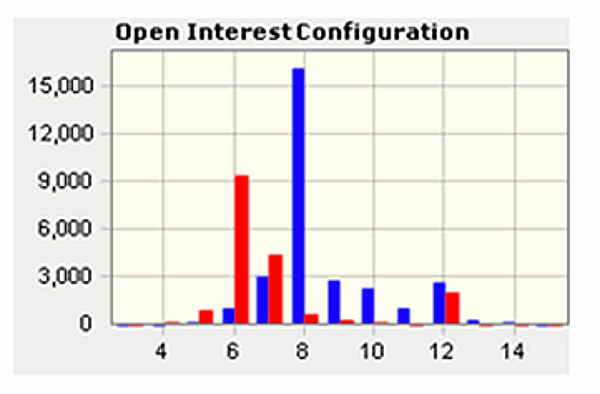 Click to Enlarge
In the short term, however, this abundance of bullish bets could translate into an added layer of options-related resistance for DNDN. In fact, the stock has already been battling the $8 level, which has rejected the security's rally attempts since mid-May.
Plus, the equity's ten-week moving average is descending into the region. This trendline hasn't been toppled on a weekly closing basis since late February, and could reinforce resistance here.

Click to Enlarge
And speaking of the $8 level: It looks like some options players are betting on DNDN to muscle north of this area within the next week. Specifically, intraday volume at the weekly 8-strike call—which expires on Friday, July 6—has exceeded open interest, suggesting new positions are being added. Plus, 89% of the short-term calls have crossed at the ask price, implying they were likely bought.
Outside of the options arena, Wall Street appears relatively skeptical of DNDN, which has underperformed the broader S&P 500 index by 31% during the past 40 sessions. Of the 19 analysts following the equity, just three deem it worthy of a "buy" or better rating.
Meanwhile, short interest edged 3.5% higher during the most recent reporting period, and now represents a substantial 23.8% of DNDN's total available float. At the stock's average pace of trading, it would take about four sessions to repurchase all of these pessimistic positions.
Andrea Kramer is a contributor to Schaeffer's Trading Floor Blog.