Follow
About Ivan
Ivan Martchev is an investment strategist with Navellier & Associates. Previously, he served as editorial director at InvestorPlace Media. Mr. Martchev was editor of Louis Rukeyser's Mutual Funds and associate editor of Personal Finance. He is also co-author of The Silk Road to Riches (Financial Times Press).
---
---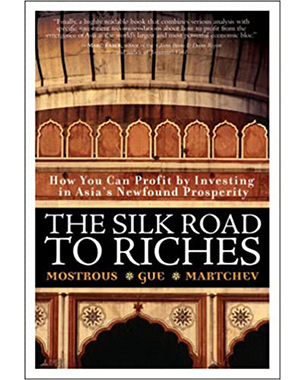 Ivan Martchev
The Silk Road to Riches: How You Can Profit By Investing In Asia's Newfound Prosperity
Asia is now the world's #1 growth story. Farsighted investors will realize enormous profits by investing in companies that benefit from Asia's historic transformation. In The Silk Road to Riches, a team of world-class financial analysts and newsletter editors point you to the right companies, the right sectors, and the right strategies.