Speaker Details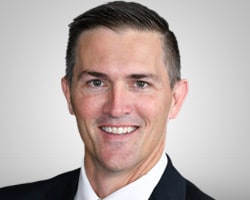 Sean Casterline
Corporate Equity Officer
Tuscan Gardens Senior Living Fund, LLC
About
Sean D. Casterline, a Chartered Financial Analyst (CFA), is a recognized expert in the field of wealth management and alternative investments. As corporate equity officer, Mr. Casterline is responsible for overseeing retail capital resourcing. As president and founder of Delta Capital Management, LLC, he specializes in the areas of corporate finance and alternative real estate transactions for clients across a wide variety of industries. In recent years, he has worked to develop investment and financing alternatives using the broadest range of financing structures available to maximize yields and flexibility for his clients.
Mr. Casterline began his career with Delta First Financial as an asset manager. During his time at Delta, he progressed thru the company to eventually land as the senior portfolio manager with the firm. In 1998, he left for an opportunity to work with Wealth Management Financial Group as their Senior Portfolio Manager. While there, Mr. Casterline managed client assets totaling over $200 million and co-hosted a syndicated financial radio show, which was broadcast nationwide in such cities as New York, San Francisco, and Dallas.
Mr. Casterline earned both his Bachelor's Degree in Finance and Masters Degree in Business Administration from the University of Florida. He also has the distinction of being a CFA Charter holder and was an Arbitrator for the NASD. Mr. Casterline is an active member at the University of Florida Alumni Association and has also served as a director for the CFA-Orlando Society. He has been involved with other charitable organizations such as the Fellowship of Christian Athletes, Big Brothers/Big Sisters of Gainesville and Habitat for Humanity. He is a member of YPO (Young Presidents' Organization) and The CFA (Chartered Financial Analysts) Institute.


Content from Sean Casterline