Follow
About Chris
Chris White is a CFA charterholder and an investment analyst with 5i Research. He is well-versed and passionate about the cryptocurrency space and has conducted research and analysis on cryptocurrencies. Mr. White has written articles about NFTs, bitcoin, ethereum, and the broader cryptocurrency ecosystem. He has held several analytical roles within the insurance and banking sectors, including corporate finance and commercial banking. An avid cryptocurrency and financials market enthusiast, Mr. White thoroughly enjoys the analytical process from start to finish.
---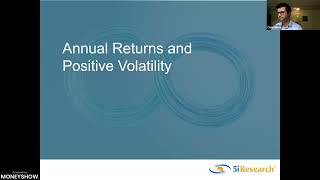 While blue-chip stocks are often the darlings of the investment world, smaller companies can offer investors unique opportunities for growth and diversification. In this webinar, Chris White will dive into the historically strong returns that small and mid-cap stocks can offer, and the benefits of owning smaller names. Mr. White will go beyond the blue chips and uncover the space of small and mid-cap stocks.



The vast ETF landscape is associated with new trends in the economy, emerging industries and companies, and a plethora of different investment strategies, but the year 2022 has brought us back to the basics. Right now, we are seeing opportunities within the bond and equities asset classes, and in this session, Chris White discusses how the severe drawdown in both acts as a favorable moment in time for long-term investors.


A presentation on the different ways to understand and see the utility of bitcoin. This overview of bitcoin highlights why the price is in the five-figure range, how bitcoin stacks up against its peers, and the multiple uses of bitcoin that give it value.

---